It's safe to say that Ashley Graham is a big deal right now. She's taking the fashion world by storm and, quite frankly, we're into it. Ashley only made her New York Fashion Week debut in 2015, but she's already taken over the catwalk, creating her own lingerie collection with plus-size retailer Addition Elle and starring in the show. Not only that, but she's also appeared in DNCE's music video for 'Toothbrush' as Joe Jonas's love interest (we're totally 'shipping it) and she's a fierce supporter of body activism.
Ms Graham is the ultimate role model, not just for those who are curvy, but those who have regular bodies: big boobs, cellulite, thighs that rub together - this lady is here for us all. And not only is she our woman crush errryday, she's the perfect example of how to dress in a way that totally complements your body shape. So check out her style file below for some curvy gurl inspo.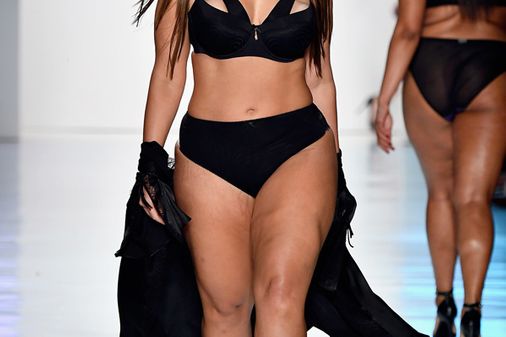 © Getty
Ashley Graham
What's your favourite Ashey Graham look? Let us know! @sofeminineUK
You might also like...
From Pussycat Doll To Red Carpet Queen: Nicole Scherzinger's Sch-mazing Style Evolution
The Plus-Sized Models You Need To Follow On Instagram Right Now
​​Lena Dunham And Jemima Kirke Are The Lingerie Models We Always Knew We Wanted