Fur Stoles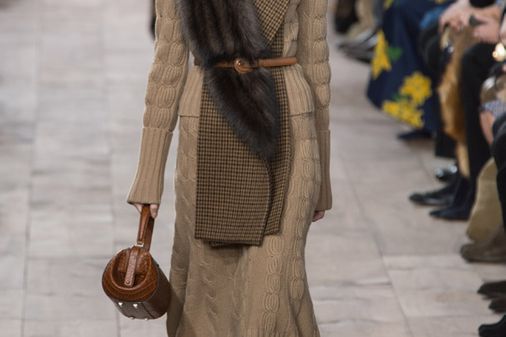 © PixelFormula
As seen at: J. Crew, Michael Kors, 3.1 Phillip Lim

There's something so glam about fur stoles that we can't get enough of. Apparently we're not the only ones as they were on tap at J. Crew, Michael Kors, and 3.1 Phillip Lim - just to name a few.

If you're an animal lover, feel free to stick to faux options. There isn't anything wrong with faking it for a cause.
Keyhole detail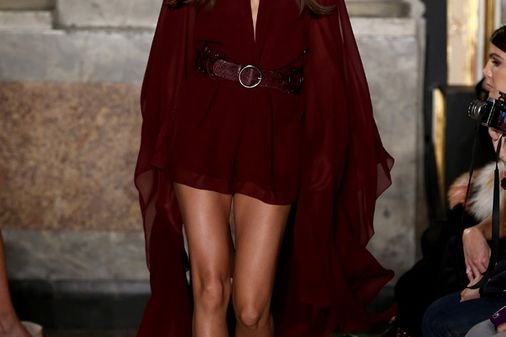 © Getty
As seen at: Emillio Pucci, Altuzarra, Zimmerman

Overt sexiness has been shelved for the season and has been replaced simmering sensuality. That means it all about being subtle a la keyhole details.
Mid-Calf Boots

© Getty
As seen at: Christian Dior, Stella McCartney, Emillio Pucci

These aren't your regular old ankle boots. The latest iteration of the popular footwear goes a bit higher on the leg for a more modern feel.
Burnt Orange

© PixelFormula
As seen at: Fendi, Celine, Naeem Khan

If you're wondering what the color of the season is, rest assured that it's burnt orange. The warm hue is reminiscent of the '70s; a trend that is clearly still raging on.
Victorian Era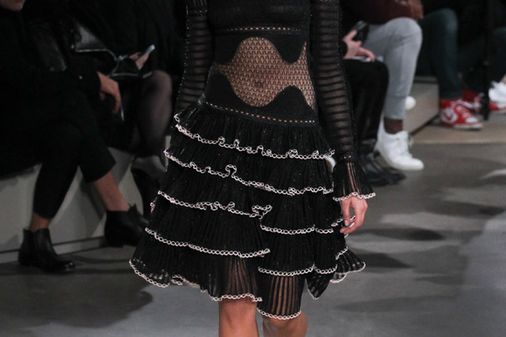 © PixelFormula
As seen at: Alexander McQueen, Valentino, Giambattista Valli

The Victorian era was rife with high-neck blouses; something many designers were inspired by for Fall 2015. We love how utterly feminine it is while maintaining a very chic factor.
Flare Trousers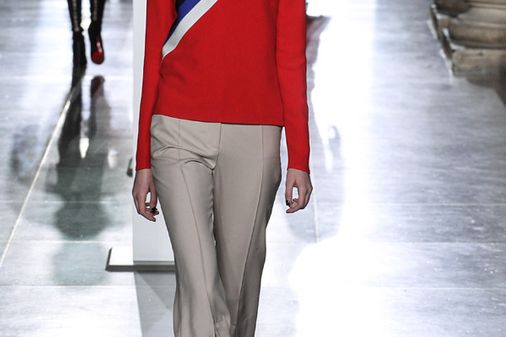 © PixelFormula
As seen at: Jonathan Saunders, Chanel, Topshop Unique

You didn't think flares were strictly reserved for denim, did you? Well, think again. Work attire just got a little bit sassier.
Pussy Bows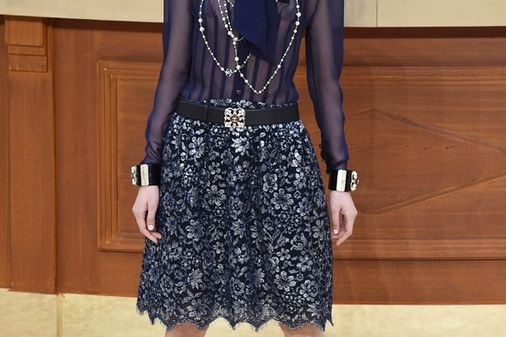 © PixelFormula
As seen at: Chanel, Emillio Pucci, Rochas

Give your top a stylish spin with a pussy bow. If you think it's way too sophisticated for your taste, opt for a sheer version and sauce it up with a short skirt.
Primary Colors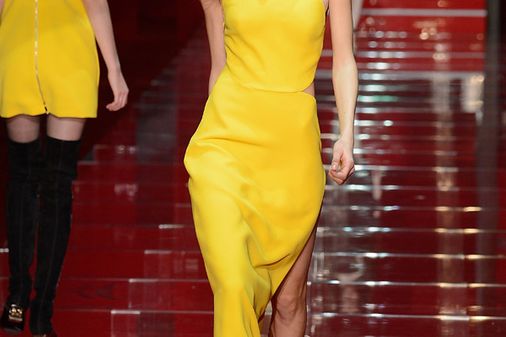 © Getty
As seen at: Versace, DKNY

It's back to primary school for fall 2015 - with the color palette that is. Think '90s for this trend and allow that to help with navigating just how it's supposed to be worn.

You can take the head-to-toe approach like Versace, or go for just one item that pops, as shown at DKNY.
Berets

© PixelFormula
As seen at: Luisa Beccaria, Fay, Gucci

There was just no way we were going to go through another frigid season without something covering our heads. Designers took note and offered us the age-old classic: the beret.
Chokers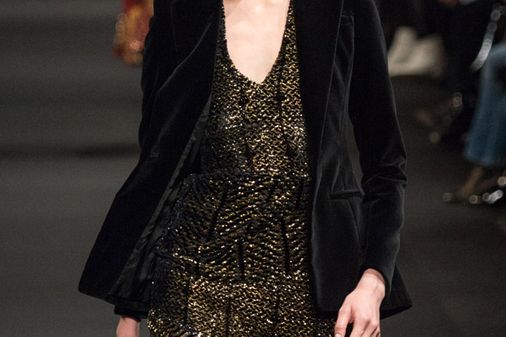 © PixelFormula
As seen at: Altuzarra, Emillio Pucci, Tome

Think of this trend as an updated version of the '90s necklace. Today's version is admittedly more sleek; providing the perfect finish to just about any look.
Will you be testing out any of these trends? Tweet us @SofeminineUK
You Might Also Like:
The Best Shoes to Wear With Flared Jeans
10 Fashion Trends You Should Try This Season