Chances are he's already accumulated everything he could ever need in life and then some but that doesn't mean we've got the green light to hand him a macaroni necklace this Sunday. Oh, it's been known.
Here's a few handy gift ideas to get you inspired for Father's Day. Sans the pasta presents.
1. For the clock watcher
Calvin Klein Colour Watch
RRP: £130.00
2. For the bath tub devotee
RITUALS Samurai Gift Set
RRP: £28.50
3. For when he needs a night cap
Grants Blended Whisky
RRP: £10.98
4. For the coloured sock lover
Archer and Peyton Classic Set
RRP: £66.00
5. For when he needs to tune out
Solo2 Beats Headphones
RRP: £165.95
6. For the fragrance fanatic
Paco Rabanne 1 Million 100ml
RRP: £35.00
7. For the Sunday lounger
Burgundy Grandad Jersey Set
RRP: £18.00
8. For the groomed gent
The Apsley Razor
RRP: £130.00
9. For the book worm
Horse Head Book Ends
RRP: £34.50
10. For the dad that likes to look after his pores
Murad Father's Day Kit
RRP: £49.50
11. For the dad who loves his coffee beans
Lavazza Espria Plus
RRP: £199.99
12. For the dad who needs his deep blue fix
Acqua di Parma Ginepro di Sardegna 75ml
RRP: £57.00
13. For the accident prone pops
Tech21 Patriot FlexShock iPhone6 Case
RRP: £39.99
14. For the gadget geek
Fire HD Tablet
RRP: £79.00
15. For the smiler
Colgate ProClinical Electric Toothbrush
RRP: £84.99
16. For the dad that doesn't do unkempt
Braun Series 3 340 Wet And Dry Electric Shaver
RRP: £44.99
17. For the budding breakfast chef (kinda)
The Breville Perfect Fit 4 Slice Toaster
RRP: £59.99
18. For the fitness freak
Tanita Body Composition Scales
RRP: £49.99
19. For the music man
Samsung Wireless Audio Multi Room Speaker
RRP: £159.99
20. For the pa who wears his heart on his sleeve
Van Peterson Rose Gold Cuff Links
RRP: £185
The Ultimate Father's Day Gift Guide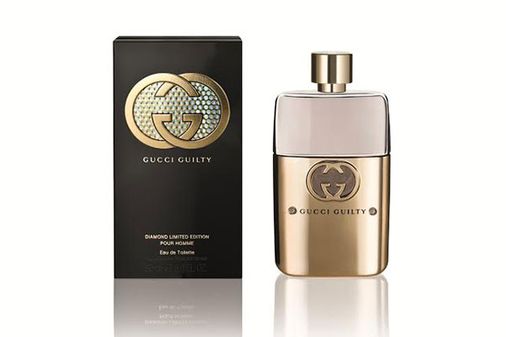 © http://www.gucci.com
Gucci Guilty Por Homme
What will you be buying your pops? Tweet us @sofeminineUK
You might also like:
Apple Of His Eye! 25 Signs You're A Total Daddy's Girl
Quiz: What father/daughter relationship do you have?