Hailey celebrated turning 20 on the 22rd November with a tweet praising Jesus and a huge blowout party in Toronto. And she deserved it, because whilst it might be easy to associate Hailey instantaneously to her famous family and friends (Gigi and Kendall are just two of said mates) or her fling with Justin Bieber, when it comes to the fashion world Hailey is kind of a big deal - hence why her wardrobe is always so on point.
It's not hard to tell why Hailey has managed to forge a successful career in spite of her Hollywood connections: she trained in ballet dancing for 12 years before coming a model, and uses the techniques she learned to help with her movement down the runway. If that's not dedication to her career, then I don't know what is. And when we're looking at her Guess campaign while eating multiple KitKat Chunkies from the comfort of our own homes, she might not seem totally relatable - I mean c'mon, abs like that don't come easy - but then we take one look at the retro pics she posts of Leonardo DiCaprio and we're all "Gurl, we totally get you!"
Hailey has worked with the likes of Tommy Hilfiger, Moschino and Topshop, where she has honed a small select number of poses that she demonstrates so well in our gallery, (which also doubles up as a shrine to her). I mean let's face it - she knows which angles work for her and she's killin' it. Take a look at Ms Baldwin's best bits below.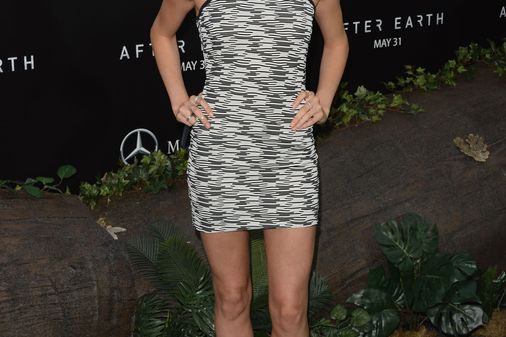 © Getty Images
What do you make of Hailey's style hits? Let us know! @sofeminineUK
You might also like...
Victoria Beckham Style: Her Wardrobe Evolution
Curvy Girl Inspo: Ashley Graham Style File
​​​From Pussycat Doll To Red Carpet Queen: Nicole Scherzinger's Sch-mazing Style Evolution