Featuring some major throwbacks from a thin lipped, floaty dress wearing Kylie, to the pouty lip kit mogul and fashionista we swoon over today, here we take a look back through the youngest of the Kardashian/Jenner clan's style journey. It's more than fair to say we didn't look this good at nineteen, as Facebook loves to remind us... *sigh*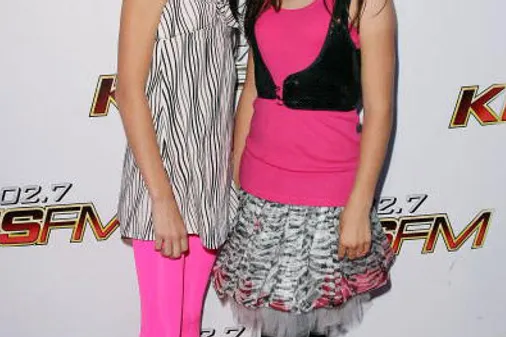 © Getty
2008
Just like her older sisters, Kylie Jenner can pretty much pull off any look she chooses. AND DOESN'T IT MAKE YOU SICK. With a wardrobe we would do anything to get our hands on (and that's just her shoe collection alone), Kylizzle isn't afraid to experiment with different looks and push the fashion boundaries.

A lover of all things designer, from a whole lotta Balmain to Moschino, she's certainly one stylish young lady and it's fair to say we live for stalking her Insta to see what she's rocking next.

Keep doing your think KJ, it's clearly working wonders for you!
What's your fave Kylie Jenner look? Let us know @SofeminineUK!
You Might Also Like:
10 Times Kylie Jenner Gave Us Make Up Goals
Kylie Jenner Slammed For Using Wheelchair As Fashion Statement