Take the coolest high street store on the planet, add in the most in-demand model of generation X and you've got yourselves a winning crimbo campaign. I'm telling you John Lewis better up their game because The Bear & The Hare ain't seen nothing yet.
Topshop and Cara Delevingne are continuing to build their blossoming relationship as she's officially been named THE face of Topshop Christmas. Yep, solo face.
But if you were expecting precious snapshots of a girl twirling in her tinsel-tastic party frock and kissing boys under mistletoe then more fool you. Of course she'd sooner jump on sofas in boxing gloves and pull faces as she sings. Isn't that what we all wanna do after a few glasses of the mulled vino?
The full campaign launch is only three sleeps away but in the meantime feast your eyes on this glittery beaut...
Congrats Cara! May all your Christmases be truly stuffed with gorgeous Topshop garb #notevenslightlyenvious
Is the Cara Topshop Christmas campaign getting you in the festive spirit? Tweet us @sofeminineUK
Check out Cara in her latest Topshop campaigns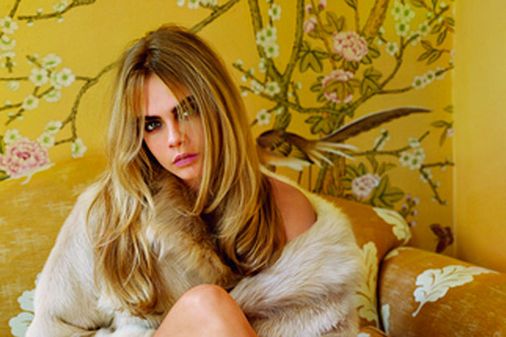 © Topshop
The Cara Delevingne Topshop Christmas Campaign Has Landed
You might also like:
The Fashion Shows Everyone Should Give A Hoot About
Beyonce And Topshop Join Forces For Active Streetwear Brand