Victoria Beckham's new dress line in store
The new standalone label has already been seen on various celebs, including Danielle Lineker, Katy Perry, Julianne Moore and Michelle Williams, so for a dress to impress, we know where to head.
The line has above the knee dresses with scalloped edges and whimsical cat, cloud and moon motifs, inspired by fairytale cartoon character, Emily The Strange.
And while Miss Victoria Beckham herself is not known as a smiler, she said of her collection: "This new line serves to channel my inner girl - it is fun and young with a distinct sense of humour. The Victoria range can't help but make you smile with its energy and personality."
It's refreshing to see simple, easy to wear shapes with a touch of humour, and with prices starting at £395 the dresses are more affordable than the Victoria Beckham main line label.
If you can make it to Harvey Nichols check out the cat-headed mannequins in store or admire the window displays where Victoria Beckham has teamed up with illustrator Quentin Jones to create a Victoria inspired installation of cat and moon motifs and surreal fashion fantasies.

Check out the Victoria collection...

You might also like...
See Victoria Beckham's dress collections!
Real or Fake
Test yourself - can you spot the difference?
Shortest celebrity marriages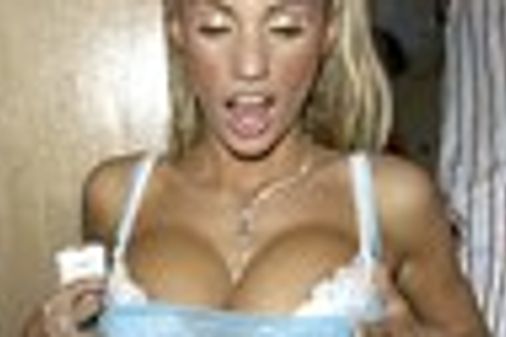 Real or fake quiz