These memes speak the truth people.
False alarm, it's a fridge.
There's joy in knowing you are not being cheated on.
I don't deserve this treatment.
AA batteries don't pay for themselves.
Science has the answers.
Beyonce gets all the luck.
It's not butterflies.
Just another prick.
Just hungry.
The sexual appeal of a lamp.
When you think about your ex.
#Teamsingle.
Should have forwarded those messages.
I am Beyonce.
It's not what it looks like.
According to my best friend, I am pretty average.
Your mum knows best.
Have you?
How's your wedding planning going?
It's not all bad.
Damn you Tom Hiddleston.
That must be the reason.
A girl wants to be told she is pretty once in a while.
If no one else will love you...Follow the Rock's lead.
Being single can hit you hard sometimes.
A whole selection of singles.
Sounds about right.
It's a choice.
You are always first pickings.
Still single.
Better days are coming.
So what's the problem then?
A kiss would be nice.
So do you like bread?
What about me?
Stop crying about being single.
The worst kind of heartbreak.
Are you amazing?
I don't get it either.
You will love it, they said.
Are you single and loving it? Tweet us @sofeminineUK!
This article was written by Tolani Shoneye. Tweet her @tolly_t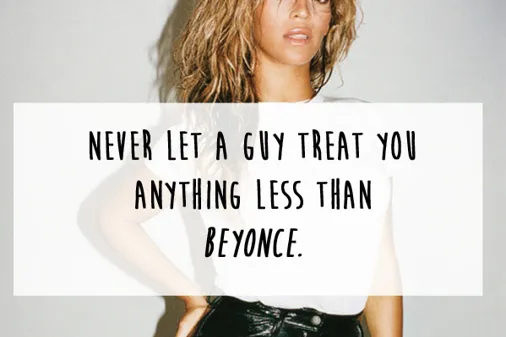 40 Memes That Every Single Girl Will Understand
You Might Also Like...

10 Reasons You're Never Going to Meet Anyone In A Bar

12 Types Of Guys We Meet On A Night Out

A Letter To All The Girls That Date The Ex You Made A Real Man