High street giant Marks & Spencer has announced it will be teaming up with the maker of Downton Abbey, NBC universal, to launch a range of beauty products based on the TV hit.
NBC Universal has signed a two-year merchandising deal with M&S - that's a whole lot of Grantham based products to grace the shelves.
Come October you'll be able to blitz your tired winter skin with a period glow (even the decadent packaging is enough to get your pores excited).
All items will cost between £6 and £16, but you can bag the entire collection for under fifty pounds. That's a fair price for flawless skin. Viva la vintage!
Set to make-over the high street the Downton Abbey range will include Lady Mary-approved lip balms, cosmetic bags, signature soaps and fragrant candles - ideal for giving your home an Edwardian ambiance.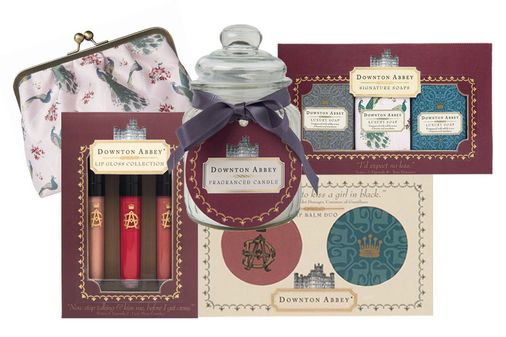 © M&S
Downton Abbey latest: Beauty range to launch at Marks and Spencer
The 10 piece range comes complete with classic Downton quotes including the Dowager Countess of Grantham's advice: "No-one wants to kiss a girl in black."
The beauty line will coincide with the much-anticipated launch of the fourth series on ITV so Downton fans will be able to enjoy a double dose of historical drama.
It will be like Christmas came early this year and we can't wait to get a Mary Crawley make-over.
What do you think of a Downton Abbey beauty range? Tweet us at @sofeminineuk