Peter Andre has released not one, but two brand new fragrances for women – a perfume duo, he really does know what women want.
There's not much standing in the way of Mr Andre and a sell-out scent success, with his latest release set to spoil both mother and daughter.
Forever Young is floral and fun with beautiful mix of jasmine, iris, vanilla and musk perfect for Peter's ever popular teenage market.
The fuchsia pink bottle and embellished flower shaped cap is perfect for young girls who are growing up fast. We wonder if Princess influenced her dad on that one?
Forever is an elegant, sensual fragrance which lasts and lasts - the perfect perfume present for a Peter Andre fan.
Featuring notes of orange blossom, rose and honey tones it's definitely one to add to the 'want-it' pile.
Wrapped in a pink heart shaped bottle Forever is classy, romantic and undeniably feminine making it the ideal gift for your BFF, mum or lucky older sis.
Talking about Forever, Peter says: "I thought I'd call it Forever because I thought a perfume is only something you give to someone that's usually in your life for a long time, your mum, your sister, your partner and they're people that you want in your life forever."

Aw, Pete you'll have us welling up.
It must be challenging designing a fragrance for women but Pete knows exactly what's important when it comes to making a woman feel beautiful.
"Smelling nice is one thing but it's got to be sexy. A woman wants to feel sexy that's why she wears what she wears, and if she's wearing clothes that she's really comfortable in and she smells amazing that's a natural high."
But what does Mr Andre like his girlfriend's perfume to smell like?
"Out of the two it's Forever for me, it's more that sophisticated, nice, evening smell, I wanna think red carpet. I love that glamorous scent.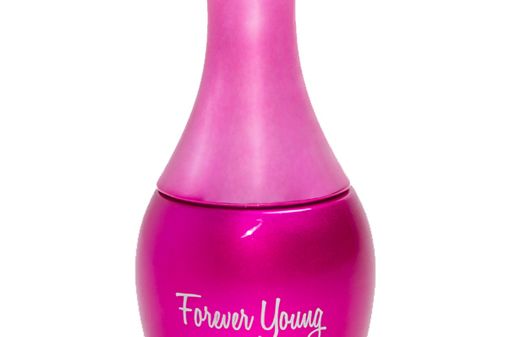 © Peter Andre
Peter Andre launches Forever perfume duo for women
"By bringing out two new perfumes it's my way of saying thank you to both my new and old fans and I really hope they like it."
With the announcement of girlfriend Emily's pregnancy, he's set to get a whole lot busier. Here's hoping there's time to bring out a his and hers duo!
Will you be rushing to relive your teenage years with Forever Young or itching to play grown up with Forever? Tweet us @sofeminineuk
Forever Young and Forever will be available exclusively from The Perfume Shop from 28th August 2013 and nationwide from 22nd September 2013. Peter will kick off a nationwide signing tour for his perfume on September 4th. Check www.thepeterandrechannel.com for details