Ri-Ri's gone wild with a brand new look - debuting a new blonde bombshell shade with bangs for the Barcelona leg of her Diamonds World Tour.
It's softer and more feminine than usual with playful curls and plenty of volume but still oh-so Rihanna.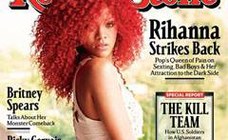 The Bajan singer has been wearing her hair long and blonde with a spicy brunette undercut on one side for a few weeks now so let's face it a change was well overdue.
She's never shy of cropping, styling and dying her famous tresses and with Rita Ora going blue, yellow and pink all in one week Rihanna obviously felt the need to step up to the hair plate and raise her game and we love her new look.
Despite her prim and polished 'do she's kept her brunette roots on show in true Rihanna style for an urban take on her tousled tresses.
Well you know what they say, the best way to get over a break-up is with a trip to the hairdressers.
Check out Rihanna's ever-changing hair charts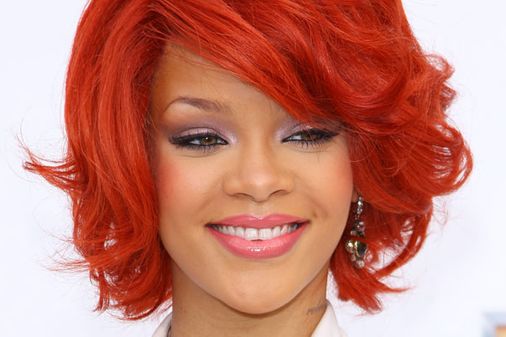 © GETTY
Rihanna hair: Singer debuts brand new fringe