It wouldn't be wrong to say we're a teeny bit obsessed with the force that is Ri-Ri - we've been swooning over her River Island collection, keeping track of her every hairstyle reinvention and let's face it, have been glued to her Instagram feed - this girl is a whole world of hotness. So no surprises that the sofeminine office has been rioting to get the first grab at her new make-up collection. But looks like we weren't the only ones.
The Rihanna MAC Collection 2013 sold out in the UK in less than 24 hours, leaving fans and beauty addicts around the world devastated.
As her second collection for MAC fans and make-up addicts alike knew they were onto a good thing. The new collection featured three gorgeous lipstick shades in hot red, sexy berry and a vibrant purple plus a rose-gold bronzer and a powder blush duo called Hibiscus Kiss. Best of all is the imprint of her signature in the powder blush - the closest thing to an autograph most fans are likely to get!
This new hit of Rihanna make-up adds to her existing cosmetics with MAC - and luckily the collaboration with the make-up line is not over yet. Now that the exclusive Summer 2013 collection stock has been cleared out, we're all gonna have to count down to the Autumn when her next collection with MAC will go on sale. Be ready girls!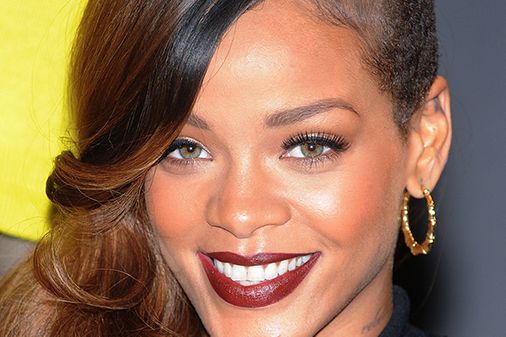 © Getty
Rihanna's make-up collection for MAC
Did you manage to get your hands on Rihanna's new make-up collection? Or are you one of the disappointed fans? Tweet us @sofeminineuk to tell us what you think!