Could they be the cutest brood in the world? Uh huh honey. Congratulations Kim & Kanye on the baby news. Here's to another nipper just like Nori!
That time she was Minnie Mouse. Heart.
That time Kim K dressed her up as a butterfly
The moment Kanye promised her Balmain and all she got was butt
When she let her fro show with daddio
When she went all tombabe on us
That time she toddled round with her tulle and teddy. Adorbs.
When auntie KoKo treated her to her first hot choc
That family portrait snap
The time she posed with Georgia the dog
When she showed us how to do denim
When she got into the Halloween spirit
When her and Penelope played ballerina
When she debuted her boho tassels
When her and Penelope kicked back on the sofa in button ups
When she was the cutest bridesmaid ever
When her biker game couldn't get more on fleek
When she was riding with her homies
That time she did all black everything at fashion week
Are you cooing over mini Kimye no. 2? Tweet us @sofeminineUK!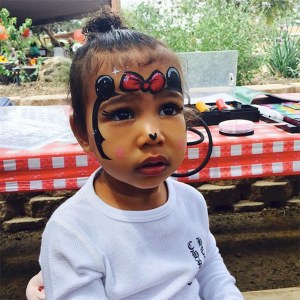 © @kimkardashian
You might also like:
10 Times Kim Kardashian's Problems Were Way Worse Than Yours
Cutest Baby Instagram Posts Ever