Wait, can you smell that? It smells like a mixture of new clothes and pay day. Someone needs to bottle that and sell it. Here's what's on our fashion hot list from the latest high street drop. Try not to hyperventilate.
Pining for print
Our obsession with culottes? Yeah it's not over yet. Sorry boys, we just love us some ugly pants.
Short & sweet
With tights, without tights - how we love to squeeze as many outfit opportunities out of our fashion purchases as possible. Guilt. Free. Spending.
Available from Miss Selfridge £28
Wrist candy (And it's not a watch SHOCK)
We've seen these leather wrist strap come plated bracelets on all the hottest bloggers, only now can we bring ourselves to swallow our modesty and accept that we can be cool enough to wear one.
Available from & Other Stories £19
Nothing to wear
Story. Of. Our. Lives
Sun spot
It's never too early to shop for cat eye sunnies.
Fresh as a daisy
It's true, the fastest way to get your wardrobe spring ready is with a simple smattering of full blooms.
'Coating strategies'
How do we cope with between-the-seasons dressing? We don't. We despair, throw shameless toddler strops (while sitting on the edge of the bed staring into our wardrobes) and become incapable of getting dressed in anything that doesn't immediately fill us with feelings of comfort and joy.

​Luckily, this wool blend wrap coat should make spring layering that little bit easier. PS we're not ready to give up the dressing gown robe thing. Long live our grandma meets spa day fashion game.
Sweet dreams
It's night shirt come oversized boyf attire and we are SO down with that. This baggy buy could team up nicely with bare legs and Birkenstocks when the time comes or ripped jeans and loafers for our right now wardrobes. Boyfriend basics = never a waste of time.
Solo style
This A-line dress is all you need. No fuss necessary.
Flat hunting
From suede plimsols to pointed ballet flats, ditching our heels has never felt so good.
Boiling point
When we're not lifting kettle bells, we're carrying a bag that's shaped like one.
Check out the trends dictating our every fashion move this season!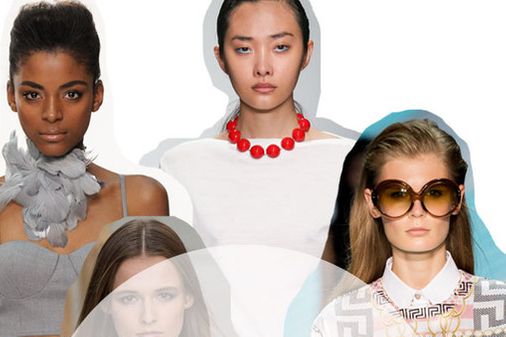 Fashion Trends 2015: The Details You Can't Miss!
You might also like:
50 Of The Best Quotes On Style
13 Reasons We're Gonna Be Sports Chic Sloths This Season
10 Ways To Keep Your Chic Together And Avoid The January Blues