If nothing else, fashion is all about shock value. I mean, there's so much intrigue one can muster up for plain old clothes, so designers have to incorporate a little bit of drama, you know? That involves putting on an incredible show that leaves the crowd with something to talk about. Rick Owens is pretty skilled on that front and yesterday's Paris menswear show proved it.

The designer sent a few of his male models down the runway in tunics complete (err...incomplete?) with peepholes in the crotch area. That means that everyone in attendance was treated to a full on display of flaccid penises. I don't know about y'all, but I'm glad my invite got lost in the post for this one.

Peeps some of the less graphic pics below.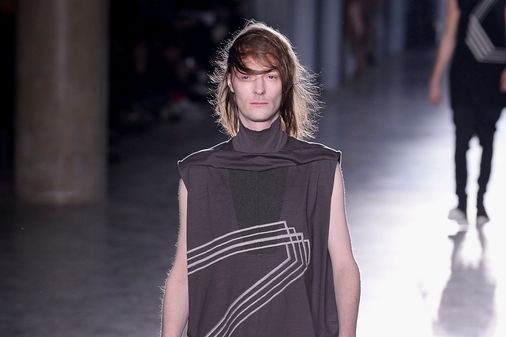 © Getty
Upon seeing these images my exact train of thought went as follows.
1. Eww
2. What's going on here?
3. WTF?
4. Not impressed
5. This is a joke
6. I'm confused
7. What's the point of this?
8. How'd they manage to keep their penises flaccid?
9. Not sure it's legal to walk on the streets with naked penises
10. What a time to be alive!
Do you think naked penises will ever be acceptable in fashion? Tweet us @sofeminineUK
You Might Also Like:
Looking Fab For Less! 10 Ways To Be A Budget Fashionista
How To Dress Classy, Modern, And Youthful ALL At Once
Japanese Beauty Secrets & Products: Get Beautiful Skin The Eastern Way