Of all the celebrities chopping and changing their locks, we'd never have suspected Beyoncé to give up her glamorous tresses anytime soon.
But the Singles Ladies singer has done just that, shocking fans with out-of-the-blue Instagram selfies of her post-tour revamp.
Ditching her long layers, Bey's gone for an all new grown-up pixie crop, with texturised layers and a deep side parting. We wonder what Jay Z makes of his lady's restyle?
Bey follows in the footsteps of Emma Watson, Victoria Beckham and Rihanna, who have all enjoyed their share of short hair beauty flings.
The 31-year-old songstress' first Instagram image captures her in the mirror, working her peroxide blonde pixie with a fresh summer white mani.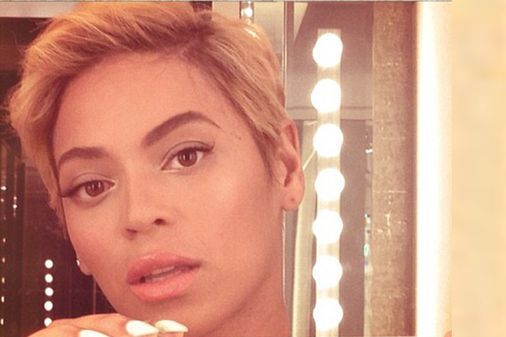 © Beyonce Instagram
Beyonce hair: Her brand new pixie crop
Bey shows off her newly cropped tresses from all angles, with a hands-on-head selfie and a 'look at my new hair' facial expression. We've all been there.
She teams her cute crop with flawless dewy skin, softly penciled brows and a pale pink pout. The brown-eyed beauty adds definition to her look with contouring and lightweight lashes.
It's certainly going to take some getting used to and she'll have to re-think her hair-spinning stage move, but we predict we'll all be Crazy In Love with her crop in no time at all.
Are you a fan of Beyoncé's pixie crop or are you lusting after her long locks? Tweet us @sofeminineuk