We're all guilty of using our locks as the solution to our guy problems, going from long to short or brunette to blonde as soon as we face the break-up blues.
But Kim Kardashian's paved the way for the happiness hair makeover which means we can indulge in a revamp without all the Bridget Jones, tears and ice cream. In that order.
Since she's all loved up with Kanye and well and truly beaming in her new mum bubble she's decided to give up her trademark chocolate locks in favour of a youthful blonde hue.
It's not been an overnight affair by any means because, as all us brown to blonde converts know, it's a case of bit by bit if you want to avoid the frazzled bleach look.
She embarked upon her ombre transformation in September when she was spotted taking North West to a BBQ in Beverly Hills, with a full head of golden blonde extensions and darker blonde rootage.
Little did we know that this was just the beginning of her post-pregnancy comeback and happiness overhaul.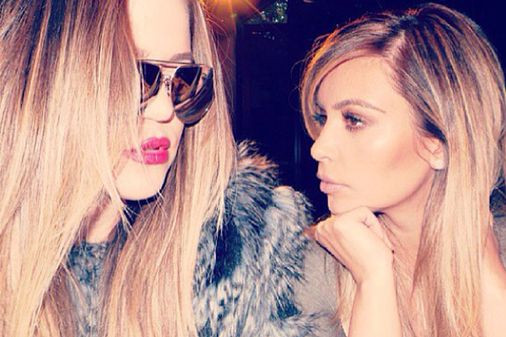 © Kim Kardashian Instagram
Kim Kardashian's happiness hair makeover: She's back and blonder than ever
Over the past few weeks Kim's hair has been getting increasingly blonder with a cosy Instagram pic of Kim and sister Khloe showing her newly coloured tresses in all their glory.
Paris Fashion Week saw her step out with a vampy pout, dustings of bronzer and her new blonde 'do. We have to say, brunette always works on Kimmy but this blonde thing she's got going on makes her brown eyes pop.
Her latest blonde ambition? Vibrant peroxide tresses styled with side bangs, dark brows and perfectly lined eyes. We love it.
What do you think of Kim's brown to blonde happiness hair makeover? Tweet us @sofeminineuk