The dresses were amaze. But the complexions, the lippy and the hair? On fleek all day long. In fact, they're making us wanna kiss Chrissy Teigen on her sweet little forehead for putting us in a good mood.
Here's the award winning hair and beauty looks from the Oscars 2015.
Chrissy's take on the red pout
Just when you thought you'd exhausted the red lip, Chrissy turns up with this soft take on the vampy pout, set off with subtle contouring and beautiful brows. Mr Legend you lucky thing.
Keira Knightley does English Rose. Again.
Fresh rouge cheeks and a natural pink plum lip is fast becoming Keira's signature make-up request, but when it looks this good who can blame her? Pregnancy is doing amazing things for this English rose and her tresses!
J-Lo's swinging pony
Whenever we try and do a scraped back pony we just end up with those gappy, thinning patches at the side. Should probably ease up on the hairspray! J-Lo on the other hand nails this look every time.
Margot's fashion savvy cut
This girl can do no wrong when it comes to beauty and this new do is no exception. It's sharp, it's modern, it's sophisticated and the contrast of the blonde with the dark brows? Wow. Girl crush alert.
Rita's got a new ora
She used to be all over the lips and eyes combo, now she's taking the softly softly approach with nude lippy and mascara loaded lashes. Bravo Ritz.
Check out more Oscar worthy looks in the gallery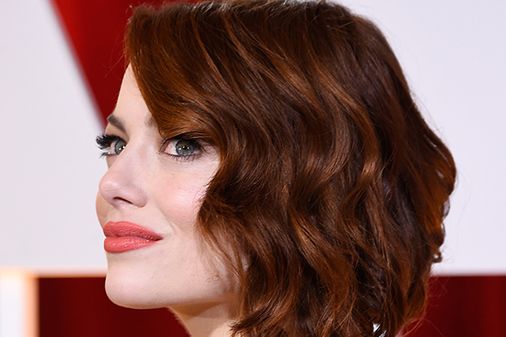 © Getty
Oscars 2015: The Totes On Fleek Hair & Beauty Looks
What was your fave look from the Oscars 2015? Tweet us @sofeminineUK