Emma Stone facing rumoured sex tape scandal
Emma Stone is said to be distraught after a reported sex tape has surfaced which was allegedly filmed before her rapid rise to fame.

The 24-year-old actress is currently dating her Amazing Spider-Man co-star Andrew Garfield, who will no doubt be upset to hear rumours of the raunchy video starring his girlfriend.

A source claimed to RadarOnline.com: "Emma Stone has a sex tape and that's a fact.

"She made it long before she started dating Andrew Garfield, and before she really became a household name. She was just young and probably thought nothing would ever come of it."

Emma is best known as a comedy actress and has become America's sweetheart after roles in Superbad, Easy A and Crazy, Stupid, Love.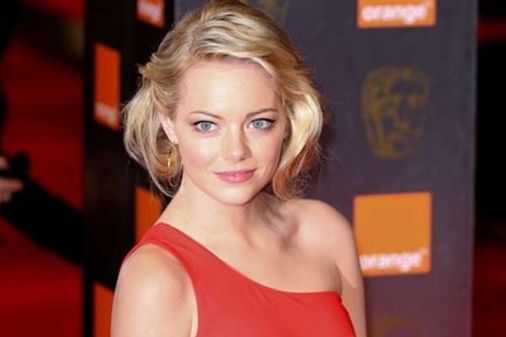 Emma Stone facing rumoured sex tape scandal
Last year she starred in Oscar-nominated film The Help, which was adapted for the screen from the bestselling book.
So far the alleged tape hasn't been sold, but if released this scandal looks set to derail her blossoming Hollywood career.
The insider continued: "The tape remains in the hands of the person she made it with.
"But that doesn't mean there's any guarantee that it won't eventually hit the market. The higher Emma's star rises, the more valuable that tape becomes."
The fact the actress has a wild streak will come as a surprise to most as she has carefully forged a career away from the gossip pages.
The ambitious star is keen to be taken seriously as an actress and is never seen falling out of clubs or engaging in any behaviour that will jeopardise her reputation.
The source - who's said to be a close friend of the actress - told RadarOnline.com that Emma isn't the type of person who would want something so personal out in the public domain and she sees no benefit in it raising her profile.
They added: "Emma's really happy with her career and proud of where she is.
"There's no way she would organize the release of the tape; in fact, she would fight to stop it.
"She has no respect for women like Kim Kardashian and Paris Hilton who became famous because they released a sex tape."