With family filming and spending time with little Nori, we wonder where Kimmy gets all the time to do this!

​The working mummy just released the ad for her new upcoming fragrance, Pure Honey. With the birth of her baby girl North West on June 2nd (just over three months ago) we have hardly seen a peek of her, but it's more than evident that she's been a busy lady.

​In the new ad, Kim looks as flawless and radiant as ever - it's obvious that she must have shot the ad pre-honey blonde. We're thinking could this have been the inspiration behind those honey hued locks?
The perfume is the fifth scent from her fragrance line and is a definite fave of Kim's.

​On her new blog she posts a picture of the ad explaining what the new scent means to her. She said: "I wanted Pure Honey to be both light and sweet but also powerfully seductive. As women we all have these dual natures.
​"We can be girly and playful but also tempting and captivating at the same time. Combining the two elements was the perfect way to capture our full femininity.
"I created it to be delectable and crave-able, like all beautiful women are."

It's good to know that this working chick was there from day one. In an interview with Women's Wear Daily she said "I am super involved from start to finish — on bottle design to ad campaign. I had this really great honey idea, so we moved away from just florals. I wanted to make sure that it had the little bee on it."
Major props to you Kimmy - we look forward to getting our hands on this bottled sweetness!

Will you be adding this to your beauty arsenal? Tweet us @sofeminineuk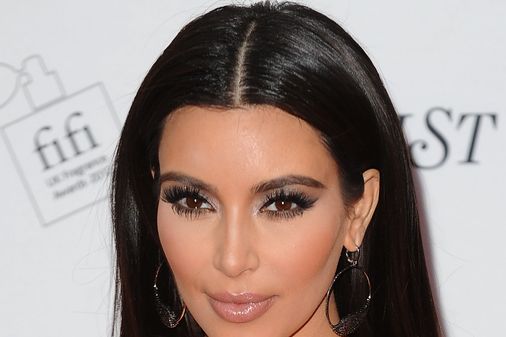 © Getty Images
Kim Kardashian