For all those times when you're in need of a loyal bottle of EDP, there's a little thing known as your signature scent. But if you haven't discovered a perfume you can't live without, don't sweat it. We're about to give you the DL on which perfume suits you.

You want the fragrance to capture the essence of who you really are, so much so that your friends only have to smell it on a passing stranger to assume you must have been near them somehow. Marking your territory, rubbing your aroma all over them, diffusing your perfumey particles everywhere.
As you've probably heard, fragrances belong in families based on their composition. Use this categorisation method as a starting point to suss out what fragrance types you like from ones that make your eyes water.
We've used the four main fragrance families as an introduction, but there's plenty of sub-groups to explore too. Coffee beans at the ready, you might wanna give these perfumes the sniff test. ​
Floral
First and foremost you want your perfume to smell a-m-a-z-i-n-g and what floral perfume have you ever smelt that didn't make you wanna have a tiny gasm right there on the shop floor? Just us? We know you're lying. They just make you glad to be a woman don't they.

Probably the most popular of all the fragrance families, a floral scent can range from soft and subtle through to a bouquet in full bloom. Think Sarah Jessica Parker Lovely, Stella McCartney, FlowerBomb. All the greats!
Will it suit me?
As a rule, floral = timeless, classic and feminine and suits most people. However, if you don't see yourself as a rosy, romantic Downton type you might want to explore something a little more adventurous.

Think about the scents you enjoy elsewhere. Do you you love that clean laundry smell or are you more of a meadow fresh kinda gal? Furthermore, consider the different layers of scent - what does the perfume spell like on first sniff compared with later that day or even on your clothes the next day? If you like the scent after it's base notes have completely settled, it's bound to be a keeper.

All of these thoughts will help inform your fragrance choice, so you can pick a perfume with similar notes.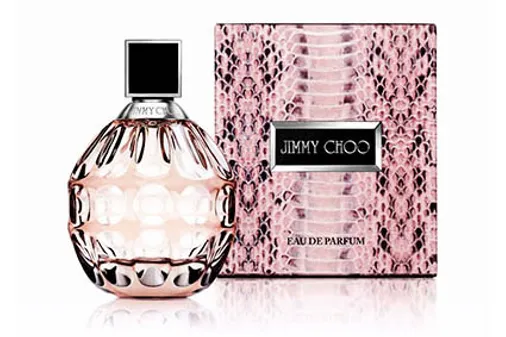 © £34.99 at fragrancedirect.co.uk
See album
Oriental
Oriental perfumes are bold, intense and sensual and for that reason they make great evening fragrances. Featuring warm, spicy notes such as nutmeg, vanilla and musk, the orientals really know how to awaken your senses. Sun goes down, heat comes up. Oh yeah, it's enticing stuff alright.
Will it suit me?
FYI fragrance generates emotion and feelings of love and joy, so next time your bae denies you of a bottle of your favourite EDP, just remind him of that fact.
​Jose Eisenberg, founder and owner of Eisenberg Paris explains: "Scent goes directly to the 'emotional' part of the brain. As the information is not processed and analysed first, as it is with other senses, our first impression is by definition strong and emotional."

Talking of strong, if you fancy yourself a bit of a bold character then oriental EDPs are your calling in life. Craving something mysterious and exotic (aren't we all)? Go on, embrace your spicy side and find the je ne sais quois your dressing table's been missing all this time!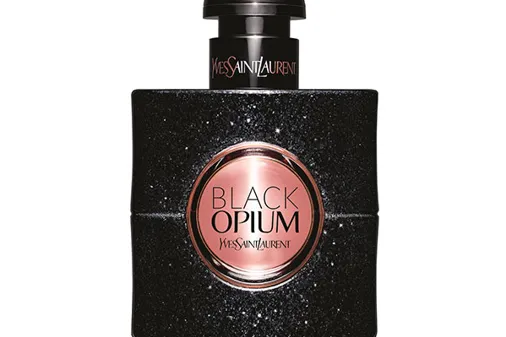 © £39.95 at fragrancedirect.co.uk
YSL Black Opium
See album
Woody
These fragrances are dominated by woody scents, typically sandal and cedar. They're earthy and musky to the nose and while they do settle on the skin, their heady aroma will linger way past last orders. Best worn in the evening to accompany you to cocktails but strong enough to out whiff the mint fresh mojitos.
Will it suit me?
Confidence is key if you're to pull off a woody scent. Its warm characteristics are not only a head turner but a conversation starter. If you can deal with the attention then er, into the woods you go!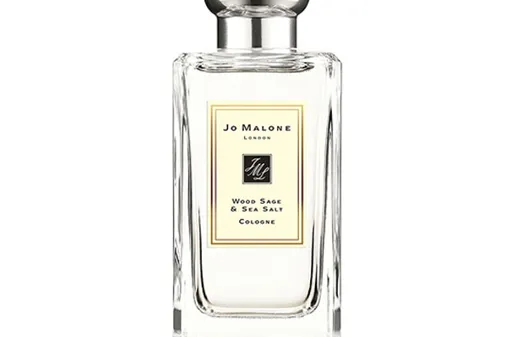 Jo Malone Wood Sage & Sea Salt
See album
Fresh
Uplifting, light and invigorating - that's what separates these types of fragrances from the rest of the crowd. Love that fresh cut grass smell during summer? Airy green notes might be best for you.
Will it suit me?
If you live by a who needs makeup philosophy, then why not find a scent to match your minimalist approach to beauty? A fresh, citrusy scent won't command a room like the orientals or the woods but it will give you enviable girl next door vibes. Getting all the attention without even trying, we're sold.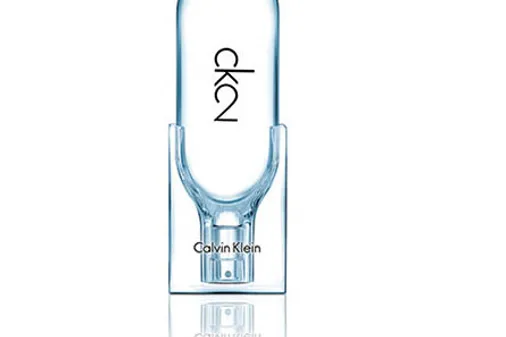 © £25 at fragrancedirect.co.uk
See album
Lasting notes...
And because we're so good to you, here's a few top tips to influence your purchases!
Scent is personal
Scent fluctuations is a thing. Just because Tom Ford smelt banging on your BFF doesn't mean it will smell or even last as long on your skin. This is down to the chemical balance of our skin.
Let the seasons lead your nose!
Consider what smells work with the time of year and work in harmony with other smells associated with the season. Florals are lovely and light for spring, clean fragrances work well in summer and warm, woody perfumes are ideal for autumn/winter.
Compare notes
Eisenberg says, "An exceptional perfume is the result of a subtle combination of Head, Heart and Base Notes," but what does that actually mean to the non-expert nose?

"The first notes that are perceived in a perfume are the Head notes. They are what will draw you in first and attract the attention of all those in your wake.

"Next are perceived the Heart Notes, which, just like a relationship, take longer to develop, and reveal more of the perfume's true complexity and beauty. They are that the heart of the fragrance and are the key to its strength and uniqueness.

"Finally, the Base Notes provide the depth and resonance of a fragrance. They can remain on the skin
for many hours, or even a few days on clothes."
Let it brew
Keep on sniffing. Settling on a perfume can take time especially if you're torn between two. You might love a fragrance on the first spray, but once it's settled it could smell completely different (base notes take up to 30 minutes to release fully). Give it a test drive, if it doesn't give you that harmonious, fuzzy Ryan Gosling feeling it ain't the one.
What's your go-to perfume? Tweet us @sofeminineUK
You might also like:
8 Of The Best Woody Fragrances
The Best Oriental And Exotic Fragrances