Okay we'll admit it, we're obsessed with finding the latest miracle beauty ingredients to help keep our skin looking young, fresh and wrinkle free. There are plenty of beauty boosters out there all claiming to improve your skin, but stem cells are one ingredient that we are fast becoming addicted to.
We spoke to skincare expert Dr Levy who has his own eponymous line of skincare, Dr Levy Switzerland®, which uses plant derived stem cells (using a patented blend of argan extracts called ArganCellActiv®) to help turn back time. With his patients claiming a 26 percent decrease in depth of wrinkles and an improvement in skin density (less sagging) of up to 12 percent, there's definitely something in it. Allow us to explain...
1. Stem cells used in skincare are not the same as those in medicine
Stem cells sound controversial. Like the kind of thing Frankenstein would be into. But they're nothing to be afraid of. You can breathe a sigh of relief that while stem cells used in medicine and science continue to take the headlines, the stem cell technology used in skincare is not the same.
2. Stem cells can renew themselves
Anything that is self-renewing has to be good news if applied in a beauty context. Self-renewing is exactly what stem cells are famed for. They can regenerate themselves. Imagine if your skin could regenerate and you'll get why there's such a big fuss about these little critters.
3. When stem cells get old, we look old
It's no surprise that as we age, all our vital components age too. And that includes the stem cells we have in our epidermis. (They might self renew but hey - they're still only human)! Proactive skin stem cells are vital for a youthful appearance.
​As Dr Levy says, "​Healthy robust skin stem cells are fundamental in keeping our skin young, plump and firm. One of the most important causes of skin ageing and wrinkles is that our skin stem cells (both the superficial 'epidermal' and deeper 'dermal' stem cells) become tired and lose their vitality." By using stem cells within topical skincare the idea is that we can stimulate the growth of more stem cells and say hello to younger looking skin.
4. Our cells start ageing younger than you think
Dr Levy says that our cells start to age in our early twenties, so if you thought you weren't quite ready to get on board with anti ageing, think again. Remember that prevention is always better than cure.
5. Basically you should start using stem cells soon
So if our skin starts ageing from our twenties, when's the best time to start to try and do something about that? Dr Levy (thank God) has the answer. He says: "Ageing already starts around in our early twenties. In reality, we only notice that at 30 years-old - many patients start to have fine lines and fine wrinkles, especially at the crow's feet area. However, even patients between 45-60 years-old are regularly using our Intense Stem Cell Booster products have been amazed at the significant improvement of the texture and smoothness of their skin." See, it's never too early (or too late!) to do something good for your skin.
6. Skincare with stem cells can decrease wrinkle depth
Depending on which skincare line you're using, and the potency of the stem cell extracts, you shouldn't be surprised to notice that after a couple of months of use you can see the depth of wrinkles dramatically reduce.
7. Healthy skin stem cells keep everything else working toward younger looking skin
Healthy, active skin stem cells are the cornerstone for your skin's vital processes to keep on going. Dr Levy explains: "The main beauty benefit of stimulating skin stem cells for example by ArganCellActiv® is to re-activate the source of our own skin's powerful rejuvenating system. This in turn is fundamental in helping in the production of collagen, elastin and hyaluronic acid which are essential for skin to be plump, firm and rejuvenated."
8. Stem cells comprise of several ingredients
Stem cells are actually made up of growth factors which are crucial for new cells to be produced and for new collagen and elastin to be promoted, and proteins which regulate cell division. Together they help to slow down the development of new wrinkles and fine lines.
9. Most stem cells in skincare come from plant cells
It figures that stem cells in skincare come from one of two sources. Plants or humans. In the case where human stem cells are used, they're derived from unfertilised eggs. Otherwise they're derived from plant extracts. In fact most stem cell skincare is derived from plants - just be sure to check the ingredients. We think we'll stick with plant derived ones thanks!
Got an anti ageing skincare secret to share? Tweet us @sofeminineUK!
Check out these stem cell skincare goodies: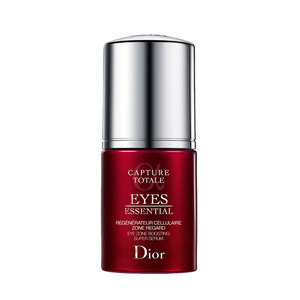 © Feelunique.com
You Might Also Like:
These Are The Must-Have Beauty Products For 2017
5 Fail-Safe Ways To Rid Your Skin Of Blackheads
I Tried Derma FNS To See If It Would Banish My Acne Scarring