Beards have been a hairy talking point over the last year. Are they overrated and scruffy or sexy as hell? (Answer: sexy as hell, obviously.)
​What hadn't previously been discussed is whether they they should ever be dyed varying colours of the rainbow...and probably for good reason.

However, it's happened anyway and to be fair these colourful faced fellows offer up a pretty solid case for pro beard discourse, but what do you think? Bright vs. Brown - the battle of the balbo is ON.
The black tie beard
Bespoke beard made to measure.
Bluebeard the great
May the wealthy aristocrat live on in his merman form.
Cherry bon bon
Strawberry locks good enough to eat!
Half n half
When you like blue and purple equal amounts. The struggle is real.
The statement tash
He's not fully committed to his beard game yet. He's still finding himself.
Digging for gold
It's like those fields of golden barley just landed on his face. In LOVE.
It's magenta. MAGENTA.
Face furniture of our dreams right there.
All out aqua
I mean he must be some sort of relation to Ariel.
Birdlike and beautiful with it
He's like an actual Macaw.
Seaweed strands
He makes us want to drown just so he could wade in and get his beard wet. God amongst men.
Long live the beard we say!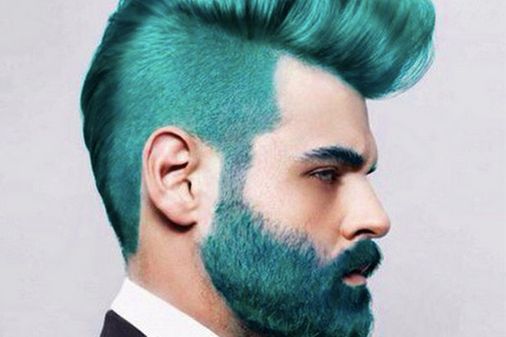 You might also like:
15 Reasons Why Men With Beards Are SO Much Better
Bring Back The Baby Face! 13 Reasons We Want Men To Shave Their Beards Already