The 'Our Moment' fragrance from the One Direction boys is definitely one for true hardcore fans - but even if you're not a devout 1D-er you can still get on board with this sweet floral scent.
Made with sparkling top notes of pink grapefruit, wild berries and redcurrants this is a fruity burst of a fragrance, with a heart that blossoms with freesia, jasmine petals and frangipani. Best of all is the musky base which blends sheer woods with white patchouli for a can't-get-enough finish.
The launch was on home soil in London, and set in a sky-high event space. The One Direction boys entered with waltz moves and faux ballet twirls to unveil the mega sized pink box of the 'Our Moment' fragrance.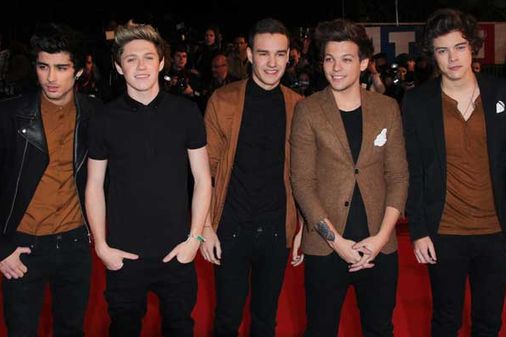 © Getty
One Direction
The lads spoke about the fragrance and all agreed it was something they were very proud of. Liam said: "There was a fan on Twitter who'd made, like, a petition to have us make a fragrance, and we just kind of got the idea from them. And then, we just got really into it."
We have a feeling a lot of girls are gonna get into it too! He added:​ "It's quite a sweet smell without it being too strong. It's quite subtle. This is like a complicated piece of art. A lot of love went into this."
We can't wait to get our hands on it! In the meantime check out the video below from the launch!
Want to get your bottle of 'Our Moment' on order? Then visit the fragrance website!
Love Celebrity fragrances? Or bored brainless? Tweet us @sofeminineuk to let us know what you think!