1. Kitten heels
There was a time when girls everywhere would barf at the mention of a kitten heel. They were this molly, frumpy, going nowhere shoe that served no purpose other than to ensure your feet got stuck in a drain cover. Oh the living hell. But then L.K.Bennett happened and suddenly we love them.

What else would you throw on with wide leg trousers or an A-line skirt? It's short, it's slender and it sure is stable. That always helps a girl out when she's presented with a cobbled pavement.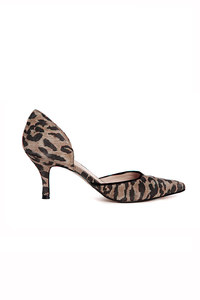 © ASOS
2. Pumps
They're the footwear equivalent of the LBD. Every woman needs a pair. The heel is high but wearable, meaning they are perfect for work and office wear. Most of the time pumps have closed toes too - although you can get some peep toe types. Team them with a monochromatic printed trouser or a swinging midi dress for the perfect balance between dressed to impress and normcore caj.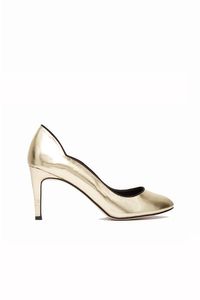 © ASOS
3. Stilettos
Sometimes you just have to suck it up, get all dressed up and stagger into a pair of towering stilettos. This type of heel is spindly, slender and sexy. We don't know why we put ourselves through the pain but we're pretty sure it has something to do with Naomi Campbell and her endless gams *sigh*.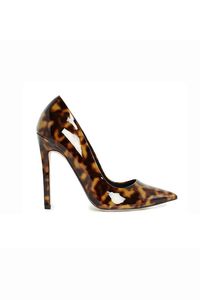 © ASOS
4. Ankle straps
If you're looking for a way to up your dress ante here's your answer. From chunky cuffs to delicate twines and metallic clasps, the ankle strap is a great way of accessorising from the bottom up.

There's no room for ankle shaming here because the fact is there's a style fit for every shape. Experiment - it's the best excuse to go shoe shopping!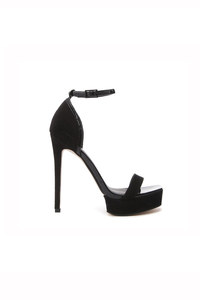 © ASOS
5. Platforms
Making an entrance couldn't be easier in these bad boys. Thanks to their chunky under sole, making a stomp pretty much comes with the territory.

Platforms give you tons more height because of their raised sole and substantial heel, so if you're looking to give your legs an endless appeal you can't go wrong.

​Sure, they can be a bit achey here and there but we can live with those terms and conditions when we're busy doing business like a boss. Power shoe at your service.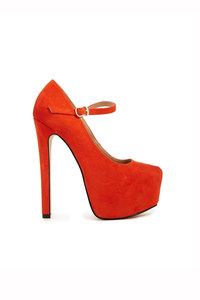 © ASOS
6. Cut out
For those occasions that just don't lend themselves to a sexy platform or a head in the clouds stiletto, you can always rely on the cute cut out heel to fend for you.
This style is going everywhere right now. Cut out features can show off your feet in a myriad of​ ways.

Pack them for a city weekend or pair them with a skater dress for a fashion forward alternative to daytime flats.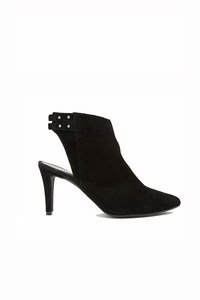 © ASOS
7. Wedges
T.G.F.W. Do we need to spell out our love for the wedge? It's like walking on marshmallows. They're more like a sandal than a heel which makes them the go-to shoe for a summer wedding or a BBQ get together. If beach glamour is what you're going for this is your shoe, girl.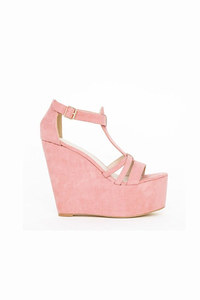 © Missguided
8. Grunge boots
These aren't just any old boots. These are fiesty, high, verging on S&M kinda booties but don't let that scare you off. Quintessentially nineties in style, these clodhoppers are only for the edgy. Yes, they're notoriously high but they're usually spongy, comfy and flattering too so the vertigo thing is easily forgotten. The major USP? They give you catwalk legs in a flash. SOLD.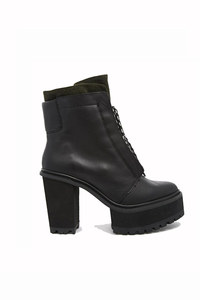 © ASOS
9. Heeled sandals
A little height goes a long way and that's why we love a heeled sandal or ten. Tailored trousers will never be the same again.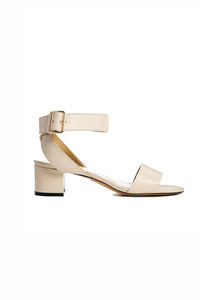 © ASOS
10. Sling backs
Enter the pump's flirty, younger sister. If ever there's a shoe you'll be playing footsie with it's this one so you'll need to maximise the chances of showing off your pins. Stick to mini, midi and calf length skirts rather than swinging-by-your-ankle styles to make sure your sling backs do the talking.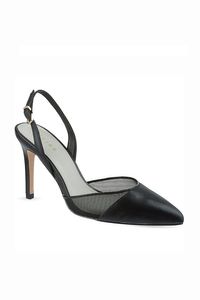 © RIESS
11. High heels
Nothing makes an outfit quite like a pair of sky scraper high heels. We feel your pain, we do but all the throbbing, the bleeding, the rubbing... ALL totally worth it for narcissistic photo opportunities.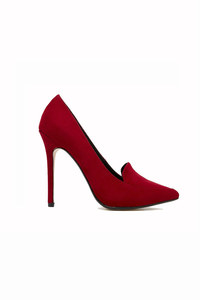 © ASOS
12. Chelsea boots
The shoe staple for the girl that needs to get around the city without breaking a sweat. Take the comfort of your fave flats and mix it with Chelsea's fashion prowess and here's the end result; a bootie with an elastic panel either side, a smart polished finish and a handy tag at the back to pull them on and off with.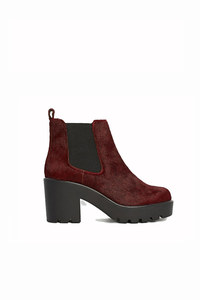 © ASOS
13. Mules
Every now and then they'll be a trend that's just made to baffle men - and mules, like culottes, are one of them. Boyfriends aside, if chic footwear is a priority in your life then you've gotta own a pair of these sartorial slip ons. Never mind him, he'll get over it.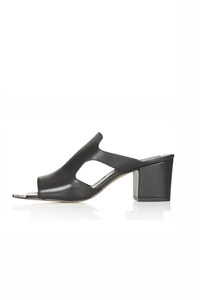 © Topshop
14. Ballroom
For the sophisticated cats in search of real, bona fide happy feet, the chase is over. Elegance starts from the toes up and something tells us Strictly Comes Dancing ain't seen nothing yet. Ballroom heels are low enough to dance in, have suede soles for grip and straps for security. Getting your groove on just got a whole lot comfier. Now, show us your best tango.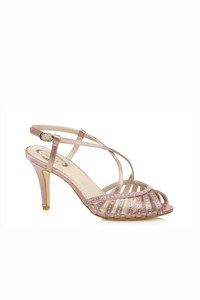 © Debenhams
15. Corset heels
The main argument? They're sultry and you need them #shoeporn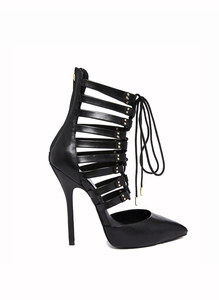 © ASOS
16. Espadrilles
Sexy shoes they aren't but they are your fast track ticket to beach chic. Winter sun anybody?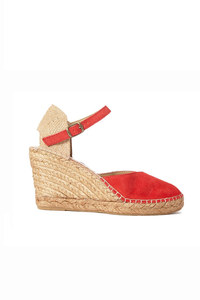 © ASOS
17. Cone heels
Think ice cream cone on the bottom of your shoe. Thanks to their inverted wide to narrow base they make standing and tottering on your feet all day an absolute breeze. Honest. Add these to your shoe collection, you won't regret it!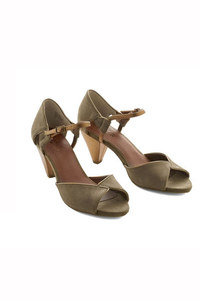 © modcloth
18. Spool heels
The spool... that's marriage material right there. The small heeled variety provide all the comfort, stability and support a girl could ever want but should you require a few extra inches (ahem) then they can also arrange that too. What a keeper!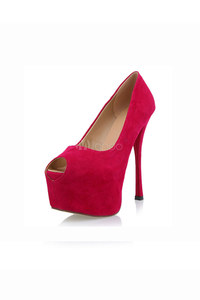 © Milanoo
19. Fantasy heels
Go gaga with the exhibitionist's answer to high heel heaven. There's so many varieties you'll be struggling to settle on your choice of crazy.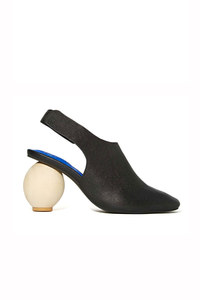 © Nastygal
Gotta favourite type of heel? Tweet us @sofeminineUK
You might also like:
Outfit Changes And One Too Many Shots? 30 Stages Girls Go Through Before A Night Out
13 Things Girls Do When They're On A Payday High
What Is Normcore? The Fashion Trend Where Blending In Is The New Standing Out