It doesn't matter if you're just trying to add a few inches to your end or want ditch that pixie crop, growing your hair is no easy task. Looking to stars like Jessie J and Frankie Sandford for in-between hairspiration can help pull you through those slow, no-grow days whilst Beyonce and her reigning lob will prove the perfect solution to that shabby in-between phase.
Hair will only grow about half to three quarters of an inch every month – no ground breaking Rapunzel remedy to note down this time, more's the pity. But there are some proven ways to help stimulate hair growth and health.
Luckily for you, celebrity hair maestro Asgar Boo is here to help your locks reach new lengths. Here's his top tips for longer, stronger hair.
​​
Top up your growing power
Ensure you trim hair regularly in order to encourage fresh and fast regrowth, it may seem illogical to cut away the length you've managed to attain but it will be of benefit if you're aiming to attain longer hair faster. The condition of the hair will improve too - remember there's no point having long hair if it's straggly and dead.
Protein pick-me-up
High protein diets will provide you with those much needed amino acids so always include eggs, meat and dairy in your diet to help this along. Hair consists of keratin which is a protein made up of amino acids, in order for hair to grow your body must produce these acids, so eat what you can to give your hair the best chance at growing longer and stronger.
Indian head massage
Gentle scalp massage will stimulate blood supply to the hair follicles, bringing them nutrition and this in turn will help encourage growth. On a week-to-week basis spend five more minutes on massage when you're washing your hair or invest in a 40 minute Indian head massage treatment which targets scalp stimulation more acutely than any DIY service.
Handle the heat
Applying heat protection sprays before blowdrying, straightening, curling, in fact anything that could cause damage, is vital as it will prevent dead hair and split ends from stunting your hair's growth.
Indulge in deep conditioning
Regular deep conditioning treatments are so important whether you're trying to encourage growth or not, they will promote shine as well as keeping your hair healthy which will make for faster growth. Happy days!
Say no to pricey supplements
There are hair growth supplements available on the market but be weary of spending excessive amounts of money on products promising the world. Practising the above tips will make a noticeable difference without the hefty price tag.
Ditch the daily habit
Avoid washing your hair every day, this will strip it of the natural oils which help your hair to grow.
Looking for long hair inspiration? Check out the tresses of these hotties: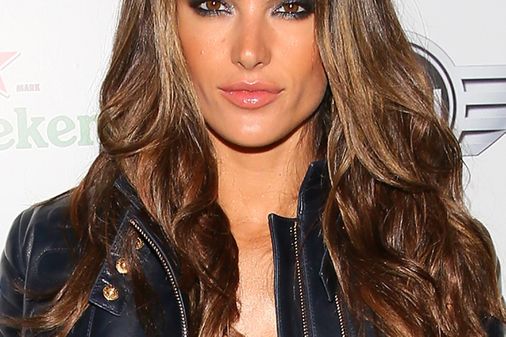 © Getty
How to get longer hair: Growing out your tresses
If you've got any handy tips for growing hair we'd love to hear from you. Tweet us your tips @sofeminineuk