She's been topping the brow charts since she burst onto the fashion scene but Cara Delevingne's got her work cut out if she's to stay at number one.
Enter Lily Collins, Keira Knightley, Emma Watson and Kim Kardashian - oh yes our brow icons stretch far beyond the runway.
In fact, way back when, Audrey Hepburn was the woman to watch - she set a trend for shading in your brows and penciling a tapered finish.
But these days there's a slew of new celebs who are all boldly boasting their brows. It's a look that's set to be a big beauty trend throughout 2014 and beyond, so if you haven't already got on board with big eyebrows, now's the time to master them.
Here's our gallery of the ultimate celebs with big eyebrows: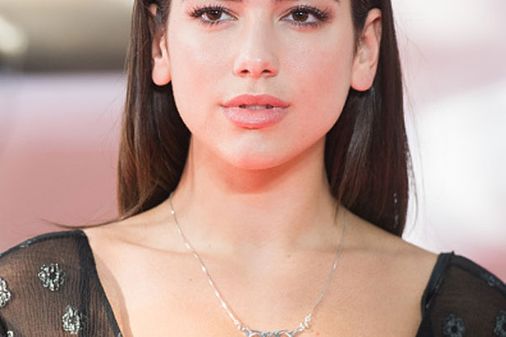 © Getty
Dua Lipa
Our beauty team's top brow tips:
1. Spend time shading in your brows and experimenting with different tones. If pencil looks too harsh try using eyeshadow for a softer, more natural look.
2. Look to Lily Collins for a modern brown crush. She goes all out with her statement pair. They're thick, long, dark and bushy - the perfect compliment to her creamy porcelain skin.
3. Avoid removing the tufts of hair between your brows like Lily for a sexy unkempt look but avoid the mono brow at all costs, that's never cool.
4. Bigger brows are definitely the in-thing right now but remember the 90s? Back then it was a case of the thinner the better so it's worth remembering that if your thin brows can't manage to beef up, stay safe in the knowledge that you're ahead of the trends.
5. For a beautiful winter look try roughing up your brows by combing the hair backwards and then setting in place with a swipe of Vaseline - it's a gorgeous winter look.
6. Make sure you get your eyebrow shape right. Read our tips on eyebrow shaping and don't forget that when shaped correctly your brows can give you a whole new look!
Watch our beauty editor create big brows in our video:
Who's your ultimate brow icon? Tweet us @sofeminineuk!
You might also like:
Braided Eyebrows Are Here Because This Is Officially The Year Of The Barmy Brow
Squiggle Eyebrows Are The Latest Instagram Trend Heading For Your Face