You can say whatever you want about the Kardashian/Jenner klan, but one thing you cannot deny is that these women sure know to secure some amazing deals.

In case you had any doubt, allow that to be washed away with the news that 19-year-old Kendall Jenner just scored the prestigious gig as the newest face of Estée Lauder! Honestly, it doesn't get much better than that.

The model of the moment knows just how much of an honour it is to rep the brand. In a short clip she says:, "To think back to like me being a young kid going through my mom's makeup drawer playing with Estée Lauder, then flip to now I'm a part of this family."
From walking in shows like Chanel to Marc Jacobs to now conquering the beauty world. Who would have thought Kendall would raise to the top of the fashion world overnight? Not even her. "It's something that I didn't really expect to happen so quickly," She shared. "It's so crazy."

We're truly so excited to see this young star living out her dreams in a positive way. It's inspirational.

Congrats, Kendall!
Do you think Kendall is the perfect fit for ​Estée Lauder? Tweet us @sofeminineUK!
Some of Kendall's Most Notable Beauty Moments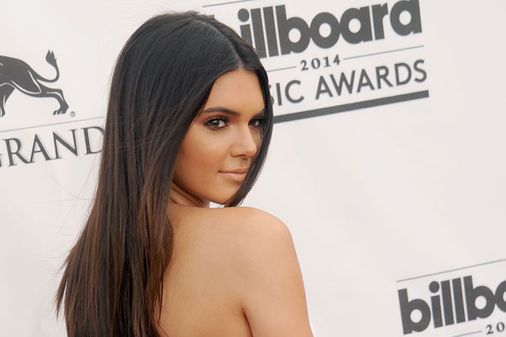 © Getty
You Might Also Like:
Our 10 Favourite Kendall Jenner Fashion Moments
Khloe Kardashian Slams Haters As Sister Kendall Jenner Models In See-Through Top