Hands in the ay-er for the fair skin laydees! Because it's official, you gals have got the complexion we all want. Tan is out, fair is in (literally - hello winter!). For those of us that aren't used to being pale - and some of us that are - it can be hard to know what products are going to suit your skin best.
Michael Richmond, celebrity makeup artist to stars gorgeous such as Iskra Lawrence, Jorgie Porter, Michelle Keegan and Suranne Jones, has given us some of his top tips for fair skinned beauties. Luckily, Michael understands our struggle:

"Many of us love a sun-kissed glow but at this time of year maintaining a natural-looking tan can be risky. Unless you have olive toned or darker skin, applying self-tan can become a bit harder to do." But, Michael is all for the pale-skinned look, "If you are someone with a naturally pale skin tone, I'm all for celebrating it. And actually a pale skin complexion is equally in vogue at the moment thanks to porcelain skin models and celebrities like Karen Elson, Lady GaGa, Dita Von Teese and Hollywood actress, Tilda Swinton." Pale skin is very in rn, dahling.
A whiter shade of pale
Unfortunately fair doesn't come in one shade fits all. What kind of products you need to use on your face depends on what your skin undertone is. Michael says you will be one of three - cool, neutral or warm - and finding out which one you are is key to getting your foundation right. The best way to find out which undertone best suits you is to look at the veins in your wrist: "A person with cool undertones often has quite visible blue or purple veins," explains Michael. "Those with warmer undertones will often look slightly green or olive, and if your tone is neutral chances are you'll have neither of these or somewhere in between."
This isn't the only way to judge your skin tone. If you find it easier, you can apply different shades to your jawline and choose the most suitable one this way. "The idea is for your foundation to work with your skin colour, not sit on top like a mask," advises Michael, which is why he says it's hella important to pick the foundation that's almost disappeared before it's fully blended. Where you determine your foundation colour is important too, as artificial light is going to change your tone considerably, so Michael suggests that matching foundation to your skin colour in daylight is going to be the best way to get an honest match.
Pale skin prep
We asked Michael for his go-to products for pale skinned ladies. Starting out with a base for your makeup, Michael swears by Skin Doctors SD White and Bright, £20. "It helps even out tone and works on skin discolouration and pigmentation," he says. "It's basically a really great brightening base for your makeup."
​
When it comes to your foundation, Michael notes how easy it is to get one that's the right shade of pale because most makeup brands tend to offer a wider spectrum of foundations rather than one standardised ivory for the paler ladies to adapt to their skin colour. " The Laura Mercier Photo Edition range, £35, is one of my favourite pale skin products," he suggests. "And Nars have a big choice of shades across their range too. I sometimes add [illuminating base] Le Blanc de Chanel, £33 to pale foundation to add some extra illumination."
Makeup
When it comes to the last step, actually putting on your makeup, the great news is pale skin is great to play around with. Michael says that once you've established your undertone, you can apply the same principle to the rest of your makeup: "Pink-toned highlighters look natural and pretty on cool-toned skin and golds on warm. Pale skin can be the perfect canvas for reds lips and deeper colours too, so don't be afraid to have fun with brights." But if something bright isn't really your kinda thing, Michael says that the best way to get a more natural pout is to study your own natural lip colour and just go one shade darker.
Take a look at some more pale skinned celebrities for beauty inspo: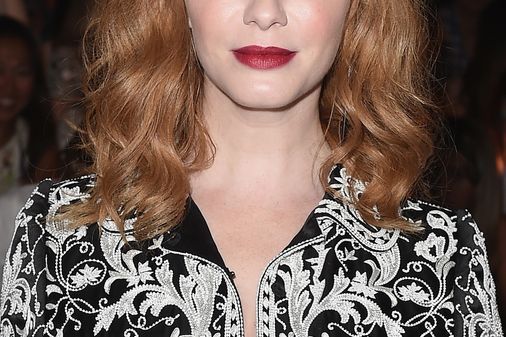 © Getty Images
Do you have a top makeup tip for fair-skinned ladies? Let us know! @sofeminineUK
You might also like...
10 Of The Best Moisturisers That Will Give Your Skin Life This Season
8 Of The Best Sheet Masks To Save You From A Winter Skin Meltdown
​​​This New Makeup Stamp Means You No Longer Need to Wing Your Eyeliner Skills