There are all sorts of reasons why women turn to massage during pregnancy, it's a holistic way to pamper yourself with a whole range of benefits. Whether you approach pregnancy massage from a physical, emotional or spiritual perspective, most good pregnancy massage therapists will combine all three elements for a truly powerful massage experience.
Benefits of pregnancy massage
In case you need convincing to pamper yourself silly, here are a few of the impressive benefits and advantages to be had from pregnancy massage:

- Improved sleep
- Less anxiety
- A chance to connect with your baby
- Improved circulation
- Enhanced feelings of relaxation
- Soothes back ache
- Eases water retention
- Relieves other pregnancy aches and pains
- Hydrates skin and enhances skin flexibility
- Reduces stress on joints
- Can provide relief from pregnancy cramps
- Provides support for expecting mums
To find out more about pregnancy massage we spoke to award-winning therapist Abigail James and put her newly created pregnancy massage to the test.
1. Use safe oils
​It's advised to avoid certain aromatherapy oils during pregnancy so it's important that the massage you have uses a basic oil that's pregnancy-safe. Abigail says to avoid tea tree or rosemary oil in particular, "Chamomile and lavender are fine after the first trimester. Make sure the therapist is trained in pregnancy massage, so she understands what your body is doing and how best to treat you."
2. Find out if you can have a massage at your stage of pregnancy
While Abigail confirms that pregnancy massage is safe for all stages if the practitioner is trained in pregnancy massage, most spas will as a rule say not before 3 months just to protect themselves.

"The chances are no harm will be done at all but most miscarriages happen in the first three months and although they would not be connected to the massage the mother may make a connection."

Book in during your second trimester onwards - you'll probably feel more like getting pampered at this stage of pregnancy anyway.
3. ​Try reflexology
Pregnancy massage isn't just focused on the back or stomach. You can also find many places offering pregnancy reflexology which helps to balance your body.

Abigail says, "The aim of reflexology is to help bring about balance, your reflexologist will know which points to avoid during pregnancy and it would be a mutual decision between expectant mum and practitioner if you were going to have it in the first 3 months, for exactly the same reasons as normal massage."
​4. Know what you should avoid
While we all approach massage as a way to enjoy ourselves, it shouldn't be entered into lightly when pregnant.

"There are specific trigger and reflex points which are known as release points, these are actually used if the baby is due or late to encourage birth naturally. The area around the ankles is all connected to the reproductive organs so this is an area to avoid as is the ears, these are connected to the baby and womb."

Make sure your therapist knows how far along you are - if you want to use massage to help bring on labour later on in your pregnancy at around 40 weeks, it can be used as a natural means to induce labour.
5. Your position is everything
Most pregnancy massages will focus on your back, shoulders and limbs and will be performed while you are lying on your side. You shouldn't lie flat on your back - not even for a facial - as your heavier uterus will constrict blood flow to your brain and can lead to nausea - not nice!

Your therapist should offer pillows for use between your legs to help keep you comfortable.
6. Forget about belly holes
Those specially designed tables for pregnancy? You know - the ones with the holes in the middle for your growing belly? They look like heaven but you won't appreciate the after effects; they put a lot of strain on your lower back and don't support your frame sufficiently. Best to steer clear.
7. Get the right therapist
Research your therapist before you go ahead and book - it'll help your peace of mind and will help you to relax and enjoy your treatment fully if you're certain they're trained in pregnancy massage and sympathetic to the female body during pregnancy.

We can recommend Abigail James's specifically designed pregnancy massage first hand at Liz Earle's Duke of York Treatment Rooms. Working with the individual to deliver a unique treatment it restores, relaxes and releases aches and pains as well as easing excess water retention associated with the latter stages of pregnancy. Best of all it allows you to connect with your baby for a whole hour.
8. ​Use massage after pregnancy too!
Don't forget that post pregnancy you can also benefit from massage - and will no doubt be crying out for some relaxation and me time! In the weeks and most post-pregnancy your body is still going through lots of changes, both physical and hormonal, so massage can actually be very beneficial to help improve the wellbeing of your body and mind.

Abigail says that post pregnancy there are lots of good massage choices for new mums, "Try something nourishing, or relaxing, things like aromatherapy, reflexology or indian head massage. Anything to help you switch off and restore. If you are breastfeeding a front lying massage is not going to work for you, you will still have to side lie, so be sure to update your therapist with this information."
Check out our album of parenting quotes!
You might also like: 100 Of The Best Parenting Quotes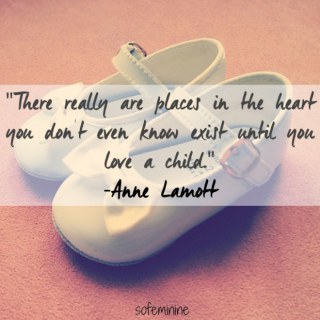 You might also like:
10 Pregnancy Must-Haves To Prepare For Your Royal Arrival
40 Things Mums Can Expect During the First 6 Months of Parenting