Flashing undies is nothing new for the A-list crowd but there are ways of perfecting the look without venturing into Lady Gaga territory.
Thanks to Kim Kardashian and the Jenner duo, exposing your undies is now the in-thing, so whether you're new to the trend or a pro at pulling off high waisted panty combos, flashing your assets has never been so en vogue.
​Sexy is a state of mind after all and regardless of her critics, Kim K knows exactly how to play that card. If there's one thing we can learn from her it's how to work that inner (and outer) confidence.
We're not talking going commando here or cringe worthy paparazzi crotch shots, we're dealing with exposed undies for pure fashion gains. From revealing red carpet choices to sheer and subtle slinky bralets, here's the celebrities that are daring to bare their bods!
Note: May will contain buns and baps.
See-though style
There's going nude and then there's hinting at going nude. Kim Kardashian's fast becoming the model student for this look with her body con turtle necks and all in one mesh numbers. That woman has one impressive underwear collection.
Wanna steal the look for yourself? Make the peekaboo trend ultra wearable by opting for a sheer dark shirt rather than a full frontal Kardashian cleavage.

Make like Cara Delevingne and balance out the look by teaming your see-through threads with a pair of wet look trousers. Fashion forward and your modesty still firmly in tact. Happy days.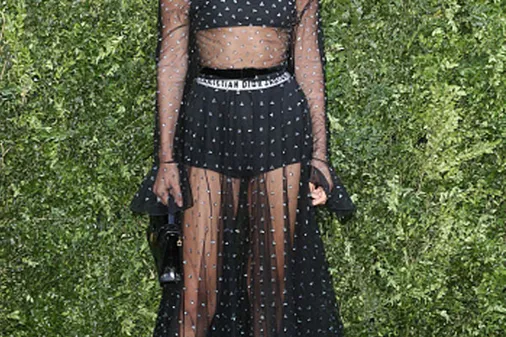 © Getty
See album
Just a glimpse
Here's a lesson in how to nail the underwear as outerwear trend without going OTT. Just a peek of lingerie can transform an outfit from safe to sultry. Who knew risqué could be so damn demure.
We love that Little Mix's Jade Thirlwall's gone for the classic CK cotton bralet over the Victoria's Secret plunge and padded combo. See, sports luxe can be sexy!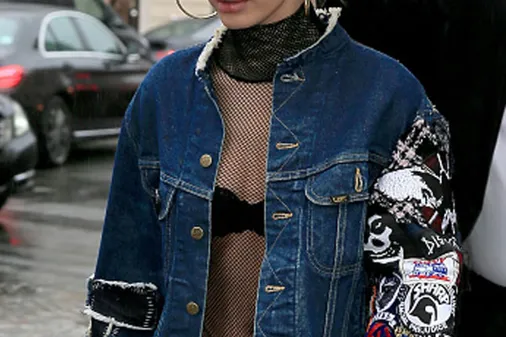 © Getty
Hailey Baldwin
See album
Beautiful bralets
When lingerie looks this good, it would be a shame if nobody got to see it right? Gorgeous bralets, chic corsets and dresses that may as well be under garms, here's how the celebs are celebrating what they've got up top.

Look to celebrities like Rosie Huntington-Whiteley. She does racy in all the right ways and still looks like a sophisticated Sally. Teach us, teach us now.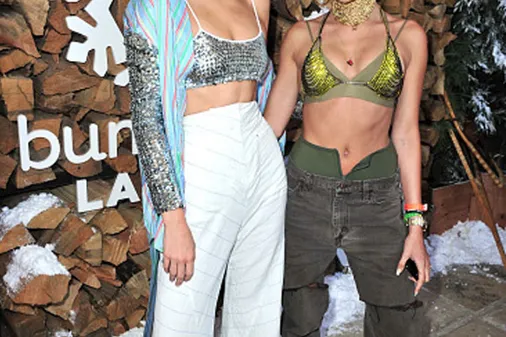 © Getty
Hailey Baldwin & Kendall Jenner
See album
Can't be tamed
There's no holding these stars back when it comes to their hosiery goals. Some of them do away with underwear altogether, then again if you're Beyoncé then you just would.
We're not suggesting you hit your nearest nightclub in a full on see-through Swarovski crystal gown and fur boa a la Rihanna BUT if you did wanna do daring, why not debut a thigh high split or bare your abs with a lace bralet, for a classier take on the trend? Feel the fear and do it anyway.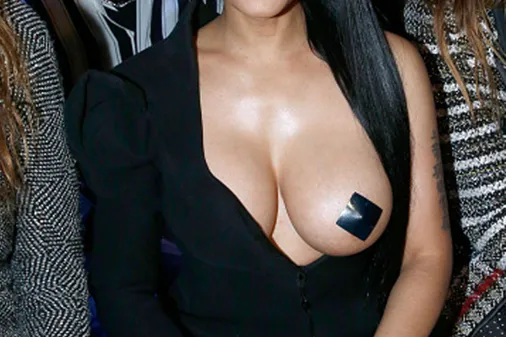 © Getty
Nicki Minaj
See album
Check out EVEN more pics of lingerie loving celebs in the gallery below: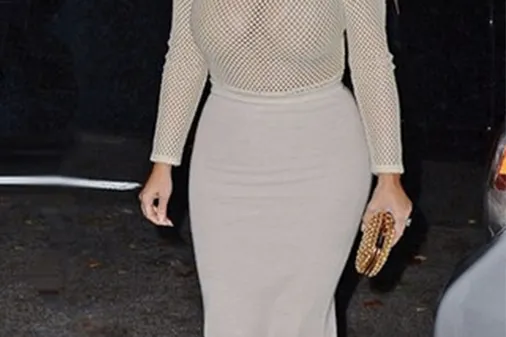 Kim Kardashian style
See album
Liked this? You might also like:
Miley Cyrus Hair: From Disney Locks To Her Badass Buzzcut