balayage hair trend
What is balayage and what sets it apart from other colouring techniques?
Balayage literally means 'sweeping' in French. It's a bespoke colour technique used to create a natural, sun-kissed appearance throughout the hair to give depth and dimension. It differs from ombre because colour is randomly applied all over the hair and contoured around the face, as opposed to just on the ends.
When it comes to balayage, ​​less is more. The colour technique applied is very much dictated by the hair cut and skin tone. We are naturally darker at the root and lighter through the ends, so colour is usually applied away from the root to create a softer sweeping finish that's more true to how colour blends in real life.

It's a common misconception that the B life is just for blondes, but balayage is everyone's pal and can look amazing on brunettes. Just look at Jessica Alba, J-Lo and Chrissy Teigen. Case. In. Point.
Low maintenance girls, you might also want to holla! This colour grows out beautifully, meaning you can 'go long' in salon appointment speak which makes life a lot easier. Equally, if you're not feeling regrowth then you can go back to freshen up the colour every 2-4 months - it really depends on what you like.
There's heaps of inspiration out there thanks to social media so be sure to get screenshotting some hot hair ideas. I got a bit Pinterest happy before my visit to Paul Edmonds - as every girl does - relentlessly stalking Gigi Hadid and Suki Waterhouse. A picture is worth a thousand words and all that. Plus, we all know girls love to stalk hot girls more than guys like to stalk hot girls, and new hair ideas is as good excuse as any for procrastination.
Before & After
The Paul Edmonds experience with Jack Howard, Colour and Balayage Expert
I had a colour consultation with Jack beforehand to talk about what kind of tone I wanted to achieve and to do the all-important patch test. This is when you can swipe through your Pinterest ideas and talk about any reservations you might have. I had a lot of those. Apart from splashing a bit of the L'Oreal Sunkiss Jelly on my tresses on a holiday a few years back (hence the hideous brassy ends), I had been firmly out of the hair dye game and had long forgotten all the rules. Do I need new jazzy shampoo? Can I still dive bomb in the pool on holiday without breaking the surface with green hair? Will it be stripy? After catching my breath, Jack just gave me a look that said, 'Woah there worry wart, you do know you're in magic hands?'
Now, I might sound crazy here but I love those natural highlights you get when you're a kid. The kind you got during the summer holidays when you were eight - yeah, those. Unfortunately, that kinda shade doesn't always come quite so naturally, but it turns out balayage is the next best thing.
On arrival Jack got straight down to the business of gowning me up and sorting me out with an Americano - complete with those delicious caramelised biscuits. Two is never enough.

After reciting my consultation notes again (from memory), Jack was off to the cupboard to mix up my colour. I also had a new Smart Bond treatment by L'Oreal - a reconstructive treatment designed to protect the hair without affecting the colour result.
I didn't know exactly how long the whole process would take since I have quite a challenging head of hair so I brought my book along, but the application only took half an hour tops. The colour then developed for 20 minutes and then I was off to the sink for the wash off.

"Would you like a head massage?" That's meant to be a rhetorical question, right? I mean no one actually says no to that do they? How wrong I was. As a matter of fact, people are very particular about their cranium's personal space. I however, am fiercely open to strangers kneading my scalp for five glorious minutes. So I politely obliged.

Like Disneyland and Harrods, this salon runs like clockwork with every colour, wash and gloss checked off on the Ipod - that's right, they have time slots for everything so there's none of that hanging around with the wet hair look for any longer than is necessary. I was in and out of the salon coloured, cut and with a fancy Knightsbridge blow dry in just three hours. And my hair is LONG let me tell you. It's no wonder the likes of Sam Smith and Margot Robbie are amongst the A-list clientele!
While balayage isn't a dramatic hairstyle overhaul, I'm still catching sight of myself in the mirror and doing the whole, 'omg I'm kind of a blonde now' thing! I love the natural, sun-kissed effect Jack has achieved on my hair and can't say I'm ever going to miss those brassy frazzled ends. And, what's more, I'm still going to love my colour when I get a bit of rootage. Bring on the regrowth!
Jack Howard offers Face Frame Balayage from £140, Half Head Balayage from £250 and Full Head Balayage from £340 at the Paul Edmonds salon in Knightsbridge, London.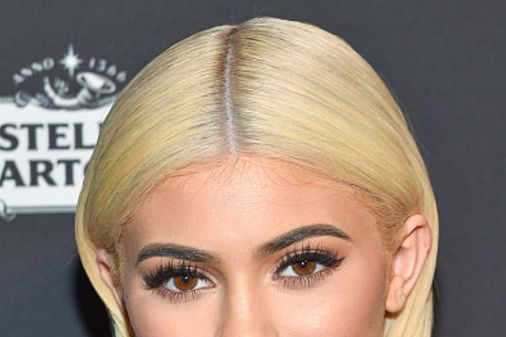 © Getty
Blonde v Brown: Celebrities who change their hair colour
You might also like:
Bronde, Halo Highlights and Interlacing? The Hottest Hair Colour Trends DECODED!
40 Gorgeous Hairstyle Ideas From Our Favourite Blonde Celebrities
The Perfect Updo! 40 Stunning Hairstyles You Can Do Yourself