We all know Ariana Grande paved the way for Rapunzel hair, with her glossy never ending trademark pony, but at the The Grammy Awards, queen Beyonce was the latest star to sport super, super long locks and we all know it ain't really a trend til queen bey rocks it too. It wasn't just her amazing bump baring performance that got us all talking, it was this nineties revival hair look - I mean, just LOOK at her in all her Grammy winning glory.
When it comes to hair trends, long hair is nothing new. But what is new is this super long closest-thing-you'll-get-to-being-a-mermaid style. As well as Bey, there's recently been an array of other stars from Rihanna to the Kardashians sporting locks so long you could sit on them - not to mention another woman we love, Jennifer Lopez, who was also at last night's Grammys. The extra bonus of this style is that it's so long it could probably double up as a blanket or scarf too, so it's totally worth investing.
To really nail this trend, nicknamed 'Rapunzel hair' it's gotta be uber long (we're talking almost to the waist) with plenty of shine and texture, styled with a strong centre parting. If it's worn up, style it in a tight high ponytail for maximum swish. Slay!
Check out the celebs taking their locks to whole new lengths in the gallery below!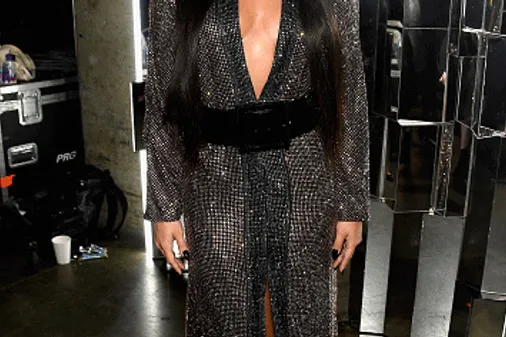 © Getty
Demi Lovato
Would do you think of Rapunzel hair? Let us know your thoughts @SoFeminineUK!
You Might Also Like:
Alison Brie Is Rocking 2017's Hottest Haircut & Now We Want To Be Her
Hailey Baldwin Just Brought Back One Of Our Fave Nineties Hairstyles And We're Obsessed