Some of our fave ever trends manifested from the nineties: chokers, double denim, dungarees... and that's just the fashion. When it comes to hair, there's one look that sticks with us in particular, and that's 'The Rachel'. Fast forward to today, and model Hailey Baldwin has just hit us with a 2016 update, swapping her longer locks for the same cut Jen An made famous back when we were nippers. And we're a little, okay really, obsessed.
We've got major *heart eye emoji* love for this look:
Yep 'The Rachel', originally sported by one of our fave famous ladies Jennifer Aniston, sure was a decade defining cut - arguably just as famous as her character in Friends. Kinda like the lob we know and love today, it's a super choppy and textured cut falling just around the shoulders still has us more than tempted to go shorter with our locks. Finished off with a fierce middle parting, it's a timeless look that suits pretty much everyone.
Hats off to Kendall's BFF Hailey then, who was seen showcasing her new do at a celebrity party, totally slaying it. We love how she's partial to a nineties sartorial trend too, often rocking key trends from the era, including slip dresses, denim jackets, and baseball jackets too. No wonder she managed to bag the Biebs! The jury's still out on whether it could become be known as 'The Hailey' though...
Take a look back through Hailey Baldwin's hair history here: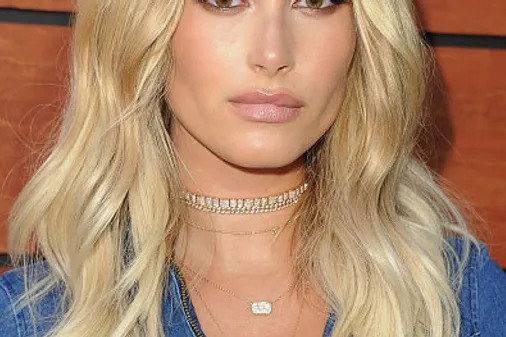 What do you think of Hailey's new look? Let us know @SofeminineUK!
You Might Also Like:
Jennifer Aniston Hair: Her Hottest Hairstyles To Date
The History Of Blake Lively's Hottest Hairstyles