We got chatting to Mark Woolley, Creative Director at Electric Hair, to find out how we can shape up our tresses whatever the weather. Here's the golden rules you need to follow for a healthy head of hair. May your winter locks be full of volume and shine. Ta-dah!
What are the common mistakes that women make when it comes to caring for their hair?
The most common mistake tends to be not using the correct products for our hair. Understanding whether our hair needs moisture or protein can be quite difficult and overloading the hair with excessive moisture, especially when a client has regular colour, can make the hair elastic.

Changing weathers, whether hot or cold can have an effect on our hair so changing your products in coordination to the weather is important.

We also tend to forget about the scalp which is majorly important for hair growth - it's an extension of your skin, so it's living and breathing and also needs looking after.
Top tip: Use a shampoo that nourishes your scalp as well as cleansing your tresses.
What are the tell-tale signs of having unhealthy hair?
The main sign is breakage - brushing through the hair and having ends constantly breaking shows the hair is in need of some looking after.
Are there any hairstyles that are particularly bad news for your hair?
I wouldn't suggest that there was any hairstyle that was particularly bad news but tying the hair back constantly, with a tight band can tend to weaken the hair if tied in the same position - over time, it could start to break.

Constantly using heat on hair that doesn't have any heat protection can be damaging too. Before using hair straighteners or tongs use Electric Preparation Spray , £15.50 - the light leave-in conditioner is packed with nourishing oils and UV and heat protecting ingredients.
When it comes to the average girl's hair routine, what steps should she be taking to make sure hair is kept in great condition?
Everyday: Using a heat protectant before styling. If in the sun, use a product that has UV protection in it.

2-3 times per week: Wash and condition the hair with products that are specifically for your hair - this will massively improve the hair's health.

Once a week: Use an intensive treatment on the hair, again in accordance to what your hair needs. Some women may only need to use the treatment once a month if their hair is already quite healthy. Try the Electric Intensive Treatment Masque £23.50 - the protein-enriched formula hydrates cuticles and keeps ends nourished, giving the effect of longer looking hair!

Every 8 weeks: A trim at your local salon - this will keep split ends at bay and improve the overall look and feel of the hair.
If you follow these rules, how long will it take before your hair starts to look more healthy?
Following a fresh trim at the hairdressers, your hair will instantly look more healthy.
What things should girls avoid doing to keep their hair looking in better condition?
​1. Avoid using a hairdryer/straighteners on full heat - if you have thick hair and need it to dry quicker, invest in a professional dryer. This will mean drying is quicker on a lower heat setting which is much better for your hair.
2. Always use heat protection on the hair.
3. If in the sun, always use a product that contains UV filters, invest in a product that also takes care of the scalp.
What causes split ends?
There are various reasons we get split ends. A split end is hair that gets a dry end and splits. The weather, sun damage and heat damage can all accelerate the splitting of the hair. ​Over processing the hair with colour, especially with bleach and heated styling tools can weaken the hair as well as being under the weather.
How often should you get your hair trimmed?
Depending on your hair growth, it is advised to get a trim every 6-8 weeks
How does this improve the health of your hair? Can you explain?
Getting regular trims means that the split ends don't travel up the hair, making it weaker or dry. Getting them cut off regularly will mean that hair can grow in better condition.
What are your ultimate hair no-nos?
Providing you consult your stylist before making any decisions, I wouldn't say stay away from something if you wanted it.

Your stylist can give you advice based on your hair's condition so having a perm or a straightening treatment or bleaching is all fine as long as you take care of your hair and you understand its limits.
What are the golden rules for healthy hair?
Always protect from heat & UV
Always use products that are tailored to your hair needs
Don't forget about your scalp
Book in for regular trims that coincide with the rate of hair growth
Use a weekly/monthly intensive treatment
What you eat and drink has an affect on the hair, so choose wisely if you want strong, shiny hair
Yes boss!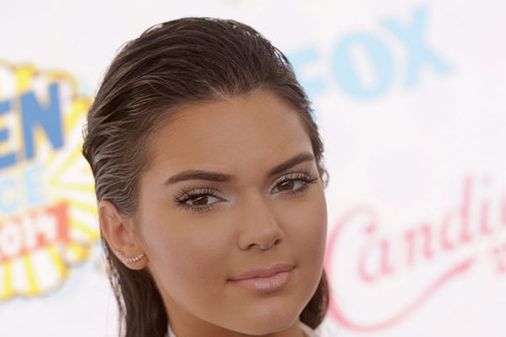 Celebrity Hairstyles 2015! The hottest celebrity hair styles EVER
How do you keep your tresses happy? Tweet us @sofeminineUK
You might also like:
The Hairier The Better: Pubic Hair Transplants Are Now A Thing In Korea!
Blotting Papers For Your Hair?! Say Hello To Kérastase Anti-Frizz Sheets