From Dior and Rodarte, to Gigi and Kendall - everyone is all over black lipstick since AW16 said it's hot AF. Personally, we weren't all that sure about it at first. Granted, it's like, really pretty but is it wearable IRL or are we just gonna look like beetle-eating betches?
One look at these girls slaying it at the inky lip game says we need to give up the ghost and get our hot zombie on. Fast.
All hail the micro trend gone big. Mwah Noir!
Check out our gallery for more black lippy inspiration straight from the runway!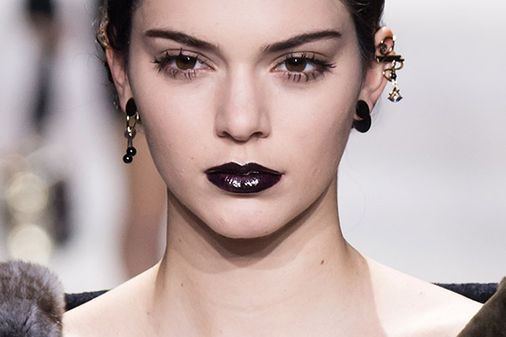 © pixel formula
black lipstick
You might also like:
​The AW16 Fashion Week Beauty Trends You Can Actually Get Away With IRL

​London Fashion Week AW16: The Street Style Outfits That Will Rock Your World

Is It Just Me, Or Does Suck London Fashion Week?