Having already road tested a few crazy facials in my time, I'm not easily impressed by beauty treatments that claim they can make you look more like Miranda Kerr than Miranda Kerr looks like Miranda Kerr. On paper, the Intraceuticals red carpet oxygen facial may seem like a bit of a celebrity fad but I have to say it completely surpassed this beauty guinea pig's expectations.

So how does it work and what is all the fuss about oxygen?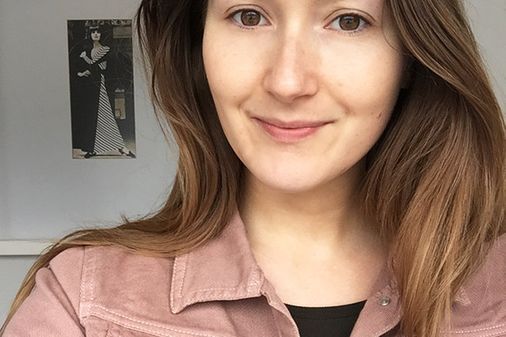 Intraceuticals Facial
I checked in to the Lazeo Clinic for my oxygen facial treatment, a beautiful townhouse based in the charming surroundings of London's famous Notting Hill. Cute houses, fancy coffee spots, antiques, family-run florists, wisteria - you get the gist.
On arrival, I was greeted with a generous bowl of nuts and a lemon and ginger tea - and before you think, 'why is she telling me this?' when it comes to paying for relaxation these things matter. The nuts, the teas, the robes, the gentle whale song... keep 'em coming because the second you're deprived of those minor deets, you'll realise how much they play a part in ensuring your treatment experience is a good one.
Onto the facial itself. Everyone from Kim Kardashian to Naomi Campbell have sworn by the Intraceuticals facial, but in a world of sponsored posts and here's my '10% off commission code', does that really mean anything anymore? Maybe 10 years ago, we'd have trusted the celebrity badge but now, with the power of social influencers, brands need to work that little bit harder to convince the skeptics that the product is in fact the real deal.
The Lazeo Clinic offer three types of Intraceuticals facials, depending on what your skincare concerns are. I opted for the rejuvenation facial - aimed at hydrating the complexion and restoring radiance, but they also provide the Atoxelene Infusion specifically targeted at expression lines and wrinkles and the Clarity Infusion for acne prone skin.
How it works
First things first, it's not a silent facial due to the oxygen delivery but I still managed to feel totally relaxed. Ok, I might have snored at one point. This is how it works:
1. Low pressure oxygen aids the delivery of active ingredients that penetrate deep into the first two layers of your skin, known as the epidermal layers. It cools and calms down the skin to fight environmental aggressors.

2. The unique Rejuvenate Serum contains lightweight hyaluronic acid and a powerful combination of vitamins and antioxidants. The hyaluronic acid helps to hydrate the skin, instantly resulting in increased firmness, reduced appearance of fine lines and wrinkles, improved look to facial contours and overall radiance.

3. Treatment Support Products provide essential layers to seal in and supplement skin nutrients for maximum synergistic effect and follow lasting results.
Our verdict
Each side of your face is treated three times from top to bottom using tiny little movements, all round your eye area (my worst area for signs of ageing) and the sides of your nostrils. No pore goes uncovered! Even before you've had a chance to look at the results, you know you've just had a thorough facial because your skin feels instantly hydrated - I mean, how can it not when it's getting 98% pure oxygen?

This was the first facial I've had where I've looked at my face in (good) natural light afterwards and thought, 'wow, I can see actually see a noticeable difference.' They don't call this the red carpet facial for nothing, as I later found out. There's very few facials out there that, apart from stripping your fake tan off, make your skin look instantly radiant. My skin appeared brighter and healthier seconds after the oxygen facial, which is what makes it such a game-changer and a go to quick glamour fix.
A course of six treatments is recommended for optimal results but I noticed results instantly, so whether you're a bride-to-be looking to keep your complexion in check ahead of the big day or you're heading out for an occasion and want to look spit-spot, you're going to get noticeable result either way. Given the chance, I'd marry this facial if I could!
The Intraceuticals Oxygen Facial is £135 at the Lazeo Clinic.
Got any beauty treatments you want us to try? Tweet us @sofeminineUK!
You might also like:
We Tried The Phantom Facial & This Is What Happened

We Tried Whitening Our Teeth Naturally With Black Charcoal & This Is What Happened

Cinderella Lips?! We Put The New Temporary Lip Fillers To The Test