Nail art is the gift that keeps on giving but the summer months are when it really comes into its own - there's just something about this season that makes us want to experiment. And it has nothing to do with the fact that preened pinkies make those holiday cocktail photos 100 times more Instagrammable. Honest.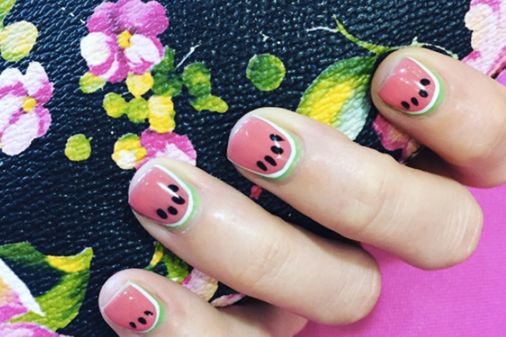 ​French tips are so 2016 but don't fret because this lot are pushing the creative boundaries to the limits. Gorge gems, slick stripes and cute cartoons way better than our GCSE art final piece, these amazing manicures are giving us serious #manigoals.
Whether you're heading off to Ibiza and want sparkles to match your swimwear or you're staying put here but want to feel like you are, then fear not - we've got you covered. Now go ahead and get nailed! (Not in THAT way, tsk).
Like what you see? Tweet us your favourite nail-art design @SofeminineUK
Liked this? You might also like...
The Latest Nail Art Trend Is Diving Us Marbles *Sorry*
Would You Rock Hairy Nails? Check Out The Latest INSANE Nail Trend