Go on get out of your hair rut and change things up a little.
Boy Cut
Edgy, choppy short hair is the go to look this season. The short back and sides is one for the brave, but it can be worn with a side-swept fringe to add a softer feminine touch The look is great for showing off facial features, and as we all know, girls with short hair rock.
Here is some short hair inspiration for you.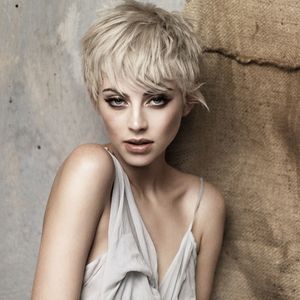 © Bruno Marc
The Bob
Whether you wear it asymmetrical, in a lob, wavy or straight the bob is IN this season. Think Rosamund Pike and you have hit the nail on the head. The look is versatile and can be worn with a variation of partings. The deep side parting being my favourite.
In case you're convinced, here are some ladies that know how to rock this look.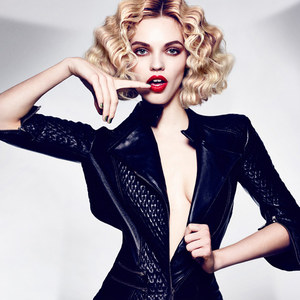 © Emma Bedwell and Lisa-Marie Seldon
The Rock Chick
This look screams 'I'm with the band' and surely we all want to look this effortlessly cool. Seen on the Tom Ford SS15 catwalk, this look is definitely one to try this season. It works well on all hair lengths, just add salt spray to add volume and ruffle to achieve that perfectly undone finish.
Here's some inspiration for you.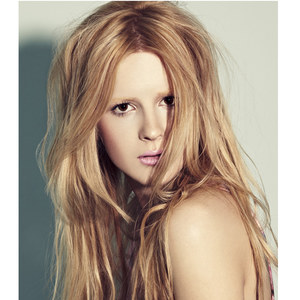 © Angela Lowery
Undone Top Knot
The top knot never fails and it comes back, season after season. But this spring instead of going for the slicked back top knot, go for a more undone look, allow a few fly aways to run free, it's something like a controlled mess, and it worked great on the Phillip Lim SS15 show.
Here's how it's done.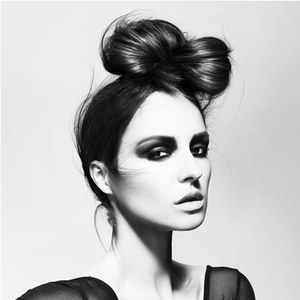 © Hooker & Young
Braids and Twists
I can't really think of a time when braids and twists weren't on trend, but the catwalks are loving it this season and we think you should too. So whether you go for a cute pigtails, milkmaid braids or cornrows, make sure you include braids in your spring look.
Here's some braided inspiration for you.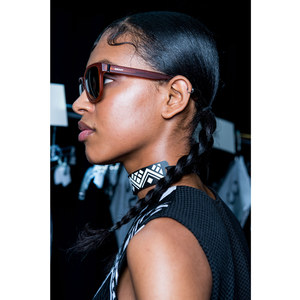 © PixelFormula DKNY
Glossy Glamour
Big, glossy bouncy curls. Think full on 70s glamour, and I mean Farrah Fawcett with a modern twist. The high gloss shine and the curls make this one of my favourite looks for the spring. The hair looks healthy, and it's a great shout for a night out.
Have a look at how these ladies rock the trend.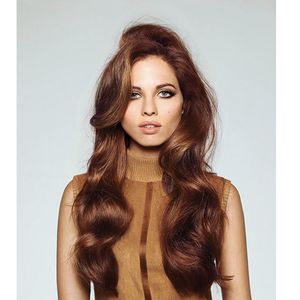 © Alison Dace and the Saks Art Team
Crimping
Yes you read it right, someone out there is trying to make crimping happen again and we couldn't be happier. The models at Stella McCartney SS15 pulled this off so well that we had to jump on the bandwagon this season, and you should too.
Here's how it's done.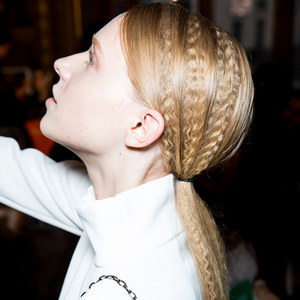 © PixelFormula Stella Mccartney
Wet Look
We've seen it on the catwalk and we've seen celebrities do it, and it's about time you give it a try. The wet slicked back hair trend's a whole lot more wearable than you might think. It doesn't have to look like you've just come out the shower. Trust us - it can be sexy and pretty darn fierce.
Still not sure? Check out some inspiration.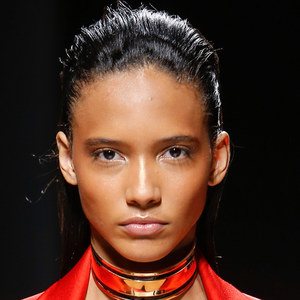 © PixelFormula Balmain
My Pony
Practical and so easy to do, the ponytail is in this spring. With plenty of ponytails on the SS15 catwalk, this low maintenance style is something we can all join in with. To be really on trend, wear your pony low, at the nape of your neck.
Here's how it's done…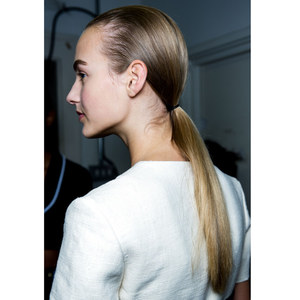 © PixelFormula Anderson
Boho Waves
Carefree understated waves are great for adding a bohemian feel to your spring look. This look works best with long hair, with grown up layers, it's straight off the runway and is so hippie chic.
Here's how to wear the trend.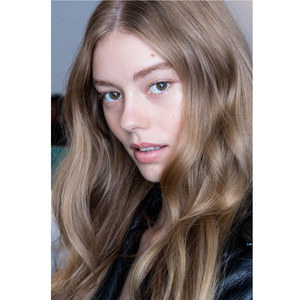 © PixelFormula Blumarine
Will you be giving any of these trends a try? Tweet us @SofeminineUK
This article was written by Tolani Shoneye. Tweet her @tolly_t
You Might Also Like...

Discover New Hairstyles for 2015 With Our Hairstyle Finder

K Fusion Keratin Review: Is The Smoothing Hair Treatment Worth It?

How To Have Healthy Hair: The Golden Rules Every Girl Needs To Master
​