Lighten up, guys - literally. If you're in the midst of the winter blues, a dramatic hair change might be just what you need to pull you out of your frosty funk. Kim Kardashian, Katie Perry and Beyonce have all gone over to the light side at least once - and if it's good enough for Queen Bey, it's good enough for us.
The best thing about being blonde is that there's no one way to do it. Blonde hair is a spectrum. Icy platinum blonde a la Taylor Swift is the perfect hair remedy to match ​​this winter chill, whilst a sweet, honeyed blonde is just what your summer hair needs. But who are we kidding - you can rock blonde hair all year round. And if you're not ready to commit to such a change just yet, then balayage blondes really hit the spot when it comes to subtlety.
If you're feeling a follicle shake-up coming on, we've searched the internet high and low and are serving up our fave shades of blonde right here, on a platter. Your only job is to pick the one you like the most - which is no easy feat, trust us. Check out our pick of the best below.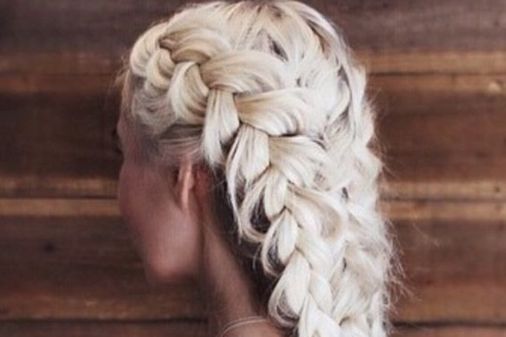 © Pinterest / alicebocock
Blonde hairstyles from Pinterest
What's your fave blonde look? Let us know! @sofeminineUK
You might also like....
40 Gorgeous Hairstyle Ideas From Our Favourite Blonde Celebrities​​
The Perfect Updo! 40 Stunning Hairstyles You Can Do Yourself
​The Middy Is Back! Why We're ALL About Mid-Length Hairstyles