Whether it be an itty bitty motif loved by Katy Perry, some meaningful writing in a foreign language like Ariana Grande, or a humongous back design a la Ruby Rose, celebrities sure love to express themselves when it comes to tattoos. Although noted, some of the designs​ are a little out there - Miley we sure love Vegemite too, just possibly not that much to get it permanently scribbled on our arm. But that's really none of our business.
We love pouring over their ever growing ink collections so much that we've put together an album dedicated to just that. Now we challenge you to take a look and not wanna book an appointment at the parlour asap *cue the tattoo bug*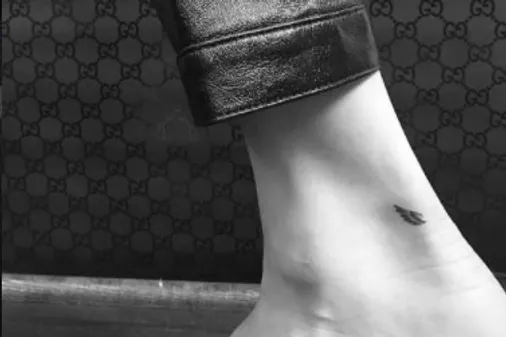 © instagram
Bella Hadid
Which celeb tats are you lovin'? Let us know @SofeminineUK!
You might also like:
​30 Sexy Tattoos That Will Inspire You To Get Inked
Couples' Tattoos: Cute Or Just Plain Cringe?!