Brad Pitt at a glance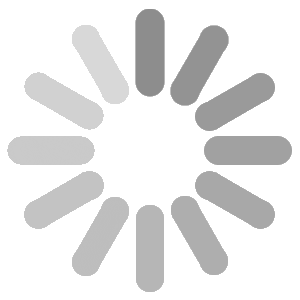 Brad Pitt is one of the sexiest men on the planet with both adoring male and female fans alike. He first set pulses racing in the film "Thelma and Louise" as the sexy hitchhiker, who turned out to be part charmer part thief.

This was his motion picture debut and his rise to holding the status of being one of the sexiest men in the universe, has been earned through a career in which you would not have expected this to happen.

For Brad has never entertained mainstream films, preferring the darker side of Hollywood in very edgy films, such as "Fight Club" and "The Devil's Own".

The film, which blew this theory out of the water, was his stunning performance in the film "Troy", in which he played the blonde warrior, Achilles.

His love life has also been much publicised, with past lovers including Gwyneth Paltrow and his unforgettable marriage to (and break up from) Jennifer Aniston (Rachel from the TV series "Friends") and his relationship with current partner, Angelina Jolie.
Brad Pitt, originally from Oklahoma, grew up in Springfield, Missouri and graduated in Journalism from the University of Columbia.

After University, he enrolled in drama classes in Los Angeles.

Brad Pitt started out his acting career through appearances in well known American TV shows, such as "Dallas", but got himself noticed in the film "Thelma and Louise" (1991), where he played a charming, thieving hitchhiker.
The following year Robert Redford offered him a role in his adaptation of "A River Runs Through It", where he played the role of rebellious journalist brother, Paul, who shares a love of fly fishing with his brother Norman.

He earned critical acclaim for his portrayal of the rebellious brother.
In 1994 Brad Pitt starred alongside Anthony Hopkins in "Legends of the Fall", playing the son of Captain Ludlow (Hopkins), whose close bond with his brother is tested over their love of the same woman, Susannah, played by Julia Ormond.
Brad Pitt landed his first high-profile, leading Hollywood role in Neil Jordan's adaptation of "Interview with the Vampire" (1994), alongside Tom Cruise, Christian Slater and Antonio Banderos, where he played the role of Louis, a widower, who accepts the offering of becoming a vampire, by a vampire called Lestat (played by Tom Cruise).

The film received positive reviews from critics at the time and Pitt's career took off from there.
In 1995, Pitt played a leading role in Director David Finscher's film "Seven", alongside Morgan Freeman Kevin Spacey.

His role as a scruffy, arrogant policeman pursuing a serial killer was a far cry from his clean cut looks in his previous films, which had earned him the status as the "Sexiest Man Alive" according to People magazine.

Gwyneth Paltrow played his onscreen wife and was to be the first of Brad Pitt's high profile Hollywood romances.
Following the success of these films, Brad Pitt went on to star as a prosecutor in legal drama film "Sleepers" (1996), action thriller "The Devil's Own" (1997) and Jean-Jacques Annaud's adaptation of "Seven Years in Tibet" (1997), in which he plays captured mountaineer Heinrich Harrer.

The film created much controversy over his character's political affiliations with the Nazi Party in Germany.
In 1998, Brad Pitt was reunited with Anthony Hopkins in the film "Meet Joe Black", with Brad Pitt playing the role of the modern day Grim Reaper.
In 1999, he was reunited with David Finscher for the film "Fight Club" and continued with the fighting theme in 2000 with the film "Snatch".
2001 was an eventful year for Pitt, starring in "The Mexican", with Julia Roberts, reuniting with Robert Redford for "Spy Game" and his first encounter with George Clooney in "Oceans Eleven".

However, the biggest event of the year was his wedding to "Friends" star Jennifer Anniston, on whose TV show he made two guest appearances in 2001.
"Ocean Eleven" (2001) earned Brad a place in the George Clooney and Steven Sonderberg clan, with Brad making a cameo appearance in George Clooney's debut film as Director of "Confessions of a Dangerous Mind"(2002).
In 2004, Brad Pitt confirmed why he is the sexiest man on earth, as the great mythical warrior Achilles in the film "Troy", in which he starred alongside Eric Bana, Orlando Bloom and Diane Krueger.

In the same year he starred in the sequel "Oceans Twelve".
In 2005 Brad starred as a secret agent alongside Angelina Jolie in the film "Mr and Mrs Smith".

The husband and wife, both secret agents and bored in their marriage, are each contracted by their respective firms to kill the other, thus leading to an incredibly intense fight scene at the end of the film.

In the same year, Brad dropped the bombshell that he had separated from his wife Jennifer Anniston.

There were rumours of an on-set relationship between Jolie and Pitt, earning the former the reputation of a home wrecker. One of the most high profile marriage break ups was followed by the most media hyped relationship in Hollywood, with the new couple being branded "Brangelina".
In 2006 Brad Pitt adopted both of Angelina Jolie's adopted children, Zahara and Maddox, only a few months before the birth of the couple's first biological child, Shiloh Nouvel, who was born in Namibia in May 2006. In 2007, the couple adopted a third child, Pax Thien, a Vietnamese boy born in 2003. In 2008, the couple confirmed they were expecting twins, with Vivienne and Knox born on 12th July 2008 in Nice, France.
Brad Pitt made a return to the big screen in "Babel" (2006), a film of heartbreak, desperation and love set over different continents and in 2007 reunited one more time with Clooney and Sonderberg for "Oceans Thirteen".
In 2008 he played the part of a regressing 80 year old man in "The Curious Case of Benjamin Button".

His performance earned him a Golden Globe nomination for "Best Performance by an Actor" and later an Oscar nomination for the same category.
Brad has also lent his talents behind the camera producing films including "The Departed" (2006) and "The Time Traveler's Wife" (2009).