David Beckham at a glance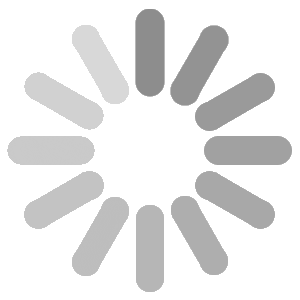 David Beckham set young female pulses racing in the 1990s as the very gorgeous number 7 for Manchester United football team.

He was selected to play for the England Team in….and became the most capped player in English footballing history.

Married to Victoria Beckham (nee Adams), with his flawless looks, he has also become the face of many popular brands.

David Robert Joseph Beckham was born 2 May 1975 in Leytonstone, London. He had a very modest upbringing and like many young boys started playing football at a young age.

He was a very gifted player and was quickly scouted and signed his first professional football contract on 8 July 1991 with the very prestigious team, Manchester United.

He became an apprentice for the team and was on the winning team of the FA Youth Cup in 1992.

The young prodigy quickly moved up the ranks and joined the Manchester United reserve team. He played his first "real" match in 1995 and finally made the team in 1996.

He quickly became a star of the team, as much for his good looks as for his talent as a footballer. Beckham made his first England team debut in September 1996.

He went on to become England captain from 2000-2006. In 2003, he was awarded an OBE for his service to football.

In 1999, he married former Spice Girl "Victoria Adams". "Posh" as she was known set about changing her husband's image, which would lead him to him becoming an icon for "metrosexuality" (a metrosexual is a man who takes a lot of care of his appearance).

The couple would become the most sought after in England. Shortly after their marriage, Victoria revealed that her nickname for Beckham is "Golden Balls". As such a famous couple, they attracted a lot of media attention, which made them favourites of many stand-up comedians in the UK. "Golden Balls" can only have added to their material!

Together David and Victoria Beckham have four children; three sons Brooklyn (born in 1999), Romeo (2002) and Cruz (2004) and one daughter, Harper, who was born in 2011.

In 2003, following a shoe throwing incident with Manager Alex Ferguson, Beckham left Manchester United to join Spanish club Real Madrid.

This will always remain as a difficult period for Beckham as his wife decided to remain in England and it was during this period his Personal Assistant revealed she had been having an affair with him.

Rumours of a possible separation started circulating, but the couple remained strong. They renewed their wedding vows in 2004.

In 2005, Beckham founded the "David Beckham Academy", which helped to promote sport to children from disadvantaged backgrounds.

The academies were run in both London and Los Angeles. However, these academies have now closed and mobile academies are now being developed by David Beckham and his team.

In 2007, Beckham signed a 5-year contract with American club Los Angeles Galaxy. It was not a surprising choice as it was widely known that Victoria wanted to live the high life in the LA hills.

So, having found themselves a very sumptuous family home in LA, they set about making new friends, most notably with Tom Cruise and Katie Holmes.

Beckham became captain of LA Galaxy and continued his international career with the England football team.

However, Beckham was not content with his career in America and in 2009 returned to Europe on loan to Italian football club AC Milan.

The loan went so well he remained with the club for the 2010 season.

However, in March 2010 disaster struck during a game against rivals "Chievo Verona".

Beckham ruptured a tendon in his left ankle during the match, dashing his hopes of playing for England in the World Cup in South Africa.

Beckham has since returned to LA Galaxy and in January 2012, signed a 2-year contract with the team.

Aside from his football career, David Beckham is also a favourite with several fashion brands. His looks, fashion sense and athletic build have seen him become the face of "Adidas", "Marks and Spencer", "Rage Software", "Brylcreem", "Evisu", "Gillette" and "Armani" (for whom he models underwear).

David Beckham has also released his own perfume range and has also collaborated with his wife to release a David and Victoria Beckham "His and Her" perfume range.

David Beckham is a national treasure.

He has led his teams to victory on many an occasion and was part of the 2012 team, who brought the Olympics to the UK. Let's hope we see him representing his country again.

David Beckham was the face and body of Armani underwear before being replaced by Cristiano Ronaldo.

However in 2012 he launched his own underwear collection for H&M and his famous package once again adorned billboards across the world.